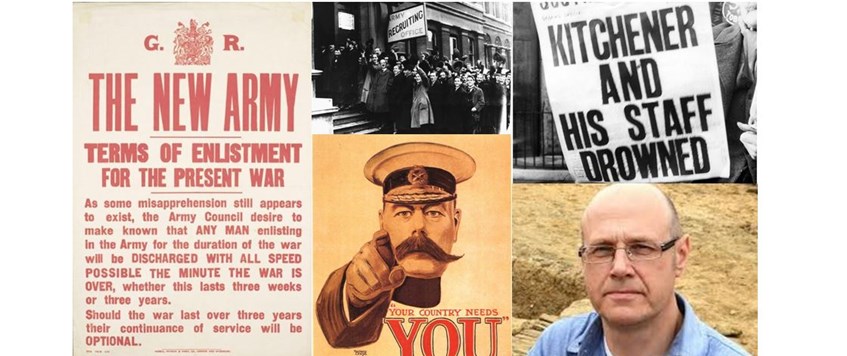 Nearly 6 million men served in the ranks of the BEF  between August 1914 and November 1918. A remarkable 2.5 million of those who enlisted were volunteers responding to appeals issued by Field Marshal Lord Kitchener, then the Secretary of State for War.
This talk covers the amazing story of 'Kitchener's Army' and its volunteer soldiers, the men of the 'First Hundred Thousand' and the many Pals' battalions that were later raised across Britain, in its industrial heartlands and leafy shires alike.
Peter Doyle is a much published author and a member of the British Commission of Military History and secretary of the Parliamentary All Party War Graves and Battlefield Heritage group. A regular speaker at conferences he has given numerous specialist battlefield talks and tours. Prof Doyle is an occasional visiting lecturer at the US Military Academy, West Point.
Members of The Western Front Association and non-members are equally welcome.
We ask for a modest £4 donation on the door which includes tea,  coffee and biscuits at the break (before the Q&A session with the speaker).
Manor Academy, Millfield Lane, Nether Poppleton, York, YO26 6PA
(Peter Palmer) 01274 642907
09 Dec 2017 14:30