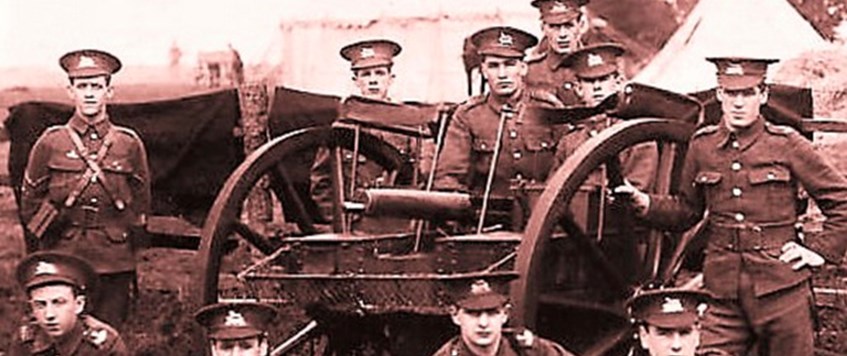 John will explain this local territorial battalion's involvement in three key battles: the first day on the Somme (1916); at Poelcapelle on 9 Ocober 1917; and then at Valenciennes on 1 November 1918. In doing so he will track their progress from happy-go-lucky Saturday night soldiers into an agile independent fighting force capable of helping bring the war to an end.
The talk will include a brief introduction on the story of the battalion and its service in the 49th (West Riding) Division at Aubers Ridge and on the canal bank at Ypres, followed by its involvement in the Somme. The important but less well known actions at in 1918 will also be examined - all of this under three different commanding officers.
John Sheehan studied military history at King's College, London, before qualifying as a lawyer. Later moving to North Yorkshire, he became interested in the history of Harrogate. He has spent thousands of hours burrowing in local archives, and has written numerous articles on the First World War for the Harrogate Advertiser and other papers. John plays village cricket for Burnt Yates CC, and enjoys the magnificent view of Nidderdale from square leg. He is the author of 'The Harrogate Terriers: A History of the 1/5th Battalion West Yorkshire Regiment in the Great War'  available for pre-order from Pen & Sword (Barnsley).
Further details of John's book and his upcoming talk can be found in the Harrogate Advertiser.
Members of The Western Front Association and non-members are equally welcome.
We ask for a modest £4 donation on the door which includes tea, coffee and biscuits at the break (before the Q&A session with the speaker).
IMAGE: The Machine-gun section of the 1/5th West Yorks
Manor Academy, Millfield Lane, Nether Poppleton, York, YO26 6PA
(Peter Palmer) 01274 642907
12 Aug 2017 14:30