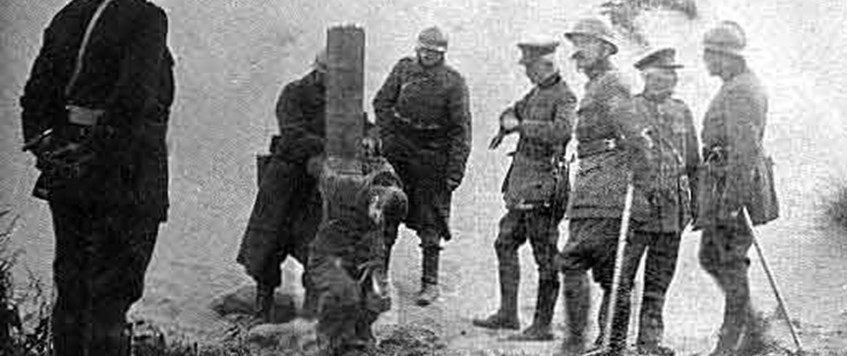 In this talk Hedley Malloch will detail how, on 25 February 1915, the Germans shot eleven British soldiers who had been lost during the retreat to the Marne, and one Frenchman, in Guise Chateau after first making them dig their own graves.
This the soldiers' story (two of whom were from Yorkshire), of the French people who helped them, and of the Germans who killed them. It tells of their life on the run, of the two betrayals in the village of Iron, which delivered them to the Germans.
Their executions were part of a larger pattern of such killings of British soldiers committed by the Germans in their rear-zone known as Etappe no.2 based in Saint-Quentin.
A mystery surrounding the tragedy relates to a twelfth soldier who may have escaped at the last minute. Who was he and what was his fate? The talk will also consider why, after the war, the British government did nothing about these breaches of The Hague Conventions.
Refreshments are served after the talk, which enables visitors to prepare for the question and answer session, which are always interesting and draw out further details from the presentation.
Members and non-members of The Western Front Association are equally welcome. Any new visitors are guaranteed a friendly atmosphere and a warm welcome from a group of like-minded enthusiasts.
Manor Academy, Millfield Lane, Nether Poppleton, York, YO26 6PA
(Peter Palmer) 01274 642907
09 Nov 2019 14:30