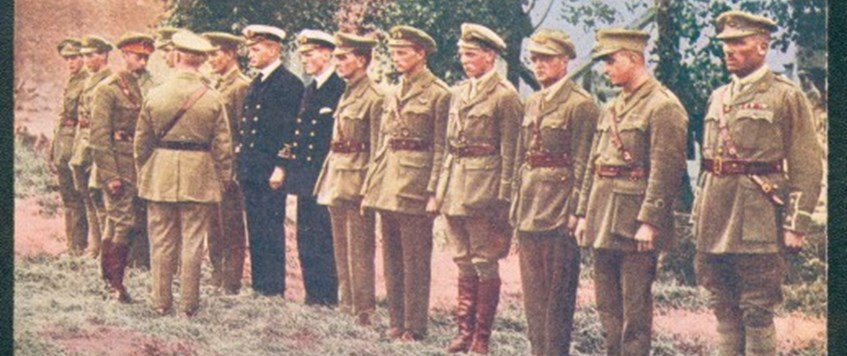 The Royal Naval Air Service, the air arm of the Royal Navy, came into existence in July 1914.
The early RNAS pioneers first flew off ships, they developed the first proper bombers, shot down the first Zeppelin, hunted German cruisers in East Africa and flew fighters over the trenches alongside the Royal Flying Corps. The two were merged as the RAF in 1918.
Refreshments are served after the talk, which enables visitors to prepare for the question and answer session, which are always interesting and draw out further details from the presentation.
Members and non-members of The Western Front Association are equally welcome. Any new visitors are guaranteed a friendly atmosphere and a warm welcome from a group of like-minded enthusiasts.
Manor Academy, Millfield Lane, Nether Poppleton, York, YO26 6PA
(Peter Palmer) 01274 642907
13 Oct 2018 14:30