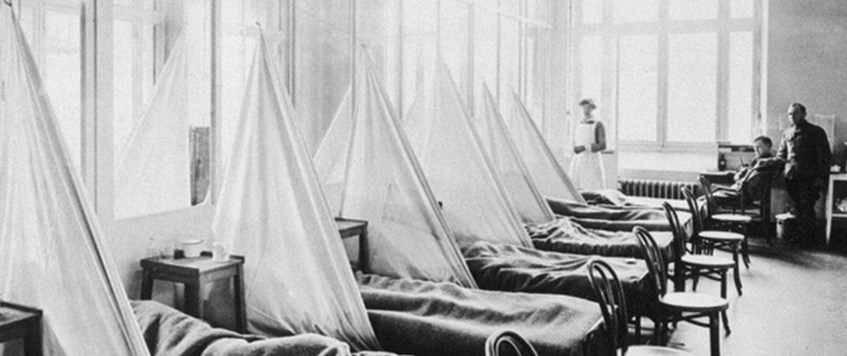 The Spanish Flu pandemic of 1917-19 and its military impact by Dr Jane Orr and Michael Orr.
Husband and wife Michael and Jane Orr will explain how the 'Spanish flu pandemic' affected the BEF. Dr Jane Orr will explain to us the medical side of the flu pandemic and husband Michael will outline how the pandemic affected the number and use of fit men available for the 1918 campaigns.
Members of The Western Front Association and non-members are equally welcome. We ask for a modest £4 donation on the door which includes tea,  coffee and biscuits at the break (before the Q&A session with the speaker).
Manor Academy, Millfield Lane, Nether Poppleton, York, YO26 6PA
(Peter Palmer) 01274 642907
14 Oct 2017 14:30