WEB LINKS
Links posted here may be of interest to you, these links are focused on Scotland and its experiences during the Great War.
WEST SCOTLAND RCE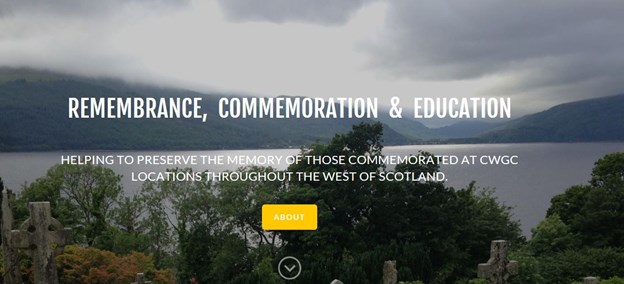 Originally launched in 2016 as part of commemorations to mark the centenary of the Battle of the Somme, West Scotland: RCE is a volunteer-led project committed to working in partnership with individuals and organisations who seek to preserve the memory of those commemorated by the CWGC throughout the West of Scotland.
GREAT WAR DUNDEE

Great War Dundee is a partnership formed to commemorate the First World War and its impact on Dundee. Partners include local cultural, educational and commercial organisations.