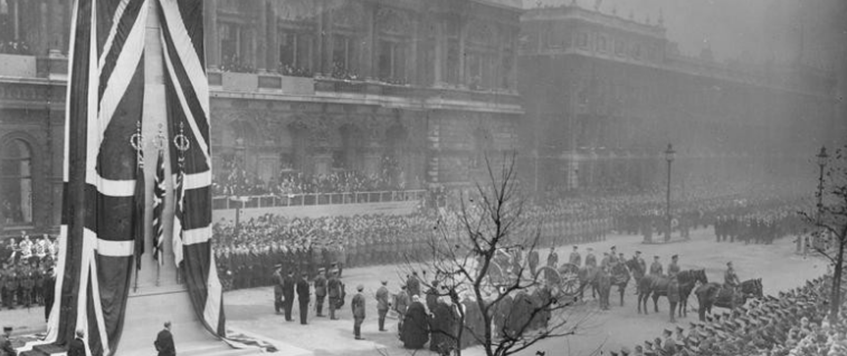 A one day conference about the legacies of the Great War will be held at the National Army Museum on Saturday 6 July.
Doors open 9:30am. Start 10:00am finish 5:00pm. 
'Ends and Beginnings: Legacies of the Great War' will explore aspects of the conflict following the Armistice on 11 November 1918.  

Organised jointly by The Western Front Association, The National Army Museum and the British Commission for Military History, the conference will examine the immediate impacts of the war, as well as reflect on the war's legacy and the way in which it was commemorated during the 2014-18 centenary.
The speakers are:
Professor Sir Hugh Strachan (University of St Andrews) 'Peacemaking after the Great War'
Professor Richard Grayson (Goldsmiths, University of London) 'Conflict in Ireland, 1916-23'
Professor Catriona Pennell (University of Exeter) 'Commemoration in an era of existential crisis. Community history projects and cultural memory of the First World War in Britain, 2014-2018'.
The panel titled 'Staff Rides, Battlefield Tours, and the First World War Centenary' will include:
Major-General (Ret'd) Mungo Melvin (BCMH) 'Operation Reflect: Recent Military Learning from the Great War'.
Jo Hook MA (Guild of Battlefield Guides) 'Guiding the Western front from an Educational and International Perspective'. 
Professor Gary Sheffield (University of Wolverhampton) "Learning 'Join' lessons from the First World War? Gallipoli and D-Day as Staff Rides'. 
The cost of the Conference is £25
This includes buffet lunch and tea and coffee at the breaks.
Any difficulties with the booking engine should be addressed to the National Army Museum, British Commission for Military History or The Western Front Association. 
National Army Museum, Royal Hospital Road London SW3 4HT
6 July 'Ends and Beginnings: Legacies of the Great War', secgen@bcmh.org.uk
06 Jul 2019 09:30