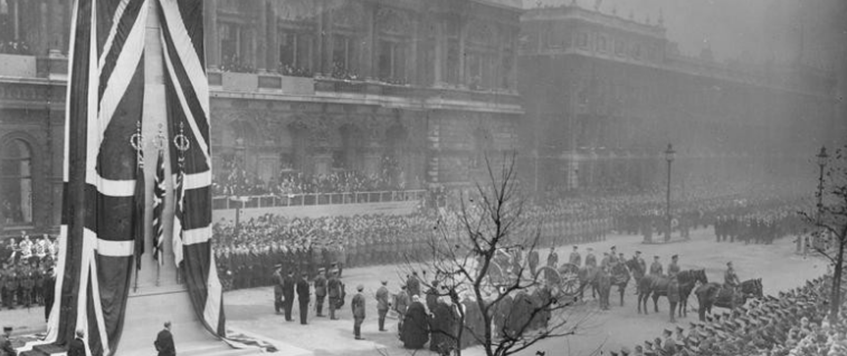 A one day conference about the legacies of the Great War will be held at the National Army Museum on Saturday 6 July.
Doors open 10:00 finish 17:00.
'Ends and Beginnings: Legacies of the Great War' will explore aspects of the conflict following the Armistice on 11 November 1918.  

Organised jointly by The Western Front Association, The National Army Museum and the British Commission for Military History, the conference will examine the immediate impacts of the war, as well as reflect on the war's legacy and the way in which it was commemorated during the 2014-18 centenary.
The speakers are:
Professor Sir Hugh Strachan (University of St Andrews) 'Peacemaking after the Great War'
Professor Richard Grayson (Goldsmiths, University of London) 'Conflict in Ireland, 1916-23'
Professor Catriona Pennell (University of Exeter) 'Community, Culture and the Centenary of the First World War'.
The panel titled 'Staff Rides, Battlefield Tours, and the First World War Centenary' will include:
Major-General (Ret'd) Mungo Melvin (BCMH) 
Dr Christina Goulter (King's College London) To Be Confirmed
Professor Gary Sheffield (University of Wolverhampton)
Tickets can be booked NOW via the National Army Museum website.
National Army Museum, Royal Hospital Road London SW3 4HT
6 July 'Ends and Beginnings: Legacies of the Great War', secgen@bcmh.org.uk
06 Jul 2019 09:30