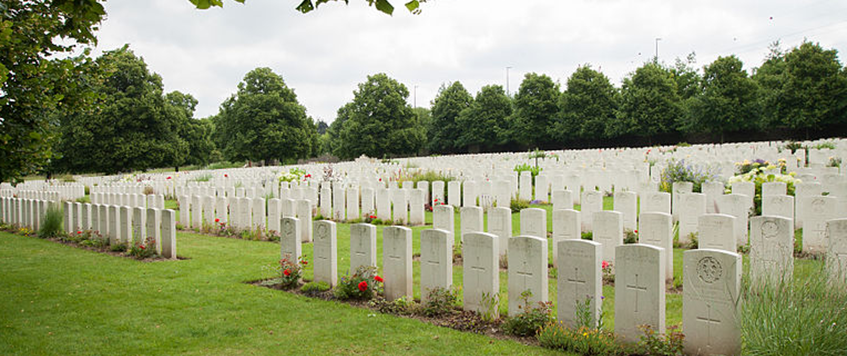 L/Cpl Frederick Perkins will be reburied with fill military honours on 7 November at 10:30am.
L/Cpl Frederick Thomas Perkins served in 11th Battalion Essex Regiment and was killed in action during an attack on Nash Alley on 22 April 1917. During the attack the Battalion sustained 64 killed, many of whom have no known grave.
Frederick Thomas Perkins was born at Ford End, Great Waltham, near Chelmsford, Essex in 1892, the oldest of the seven children (four boys, then three girls) of James (a brewer labourer) and Elizabeth.  
When the 1911 census shows that at this time the 19 year old Frederick was working as a Farm Labourer and was living with his parents and seven siblings in a four roomed cottage at Ford End.
Frederick married Florence Annie Barker on 27 September 1913 at Ford End, St John The Evangelist, Essex. Their son Philip Jethro was born in 1914.
Frederick enlisted in the Essex Regiment in 1915 and his overseas service began in France in October 1916 at which time the Battalion was engaged in fighting near Trones Wood, Somme.  His Service Record has not survived.
Essex shoulder titles were found with the remains and the Joint Casualty and Compassionate Centre (JCCC) of the Ministry of Defence contacted the Essex Regiment Museum in Chelmsford in the early summer of 2019 having identified the probable battalion in which Frederick had served given the location of his remains.  Major (Ret'd) Peter Williamson, Chair of the Trustees, undertook extensive research to identify the most likely candidate from the information available from artefacts found with the remains.
From the research it appeared there was only one candidate, L/Cpl Frederick Thomas Perkins and JCCC then traced members of the family.  Following DNA testing it was confirmed that Peter had identified the correct man, after 102 years Frederick has been recognised and is to be given a proper burial.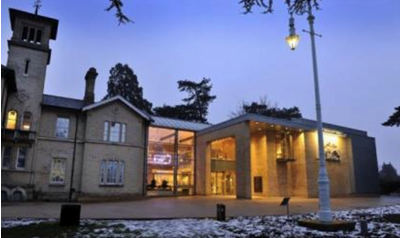 Essex Regiment Museum 
Members of the Perkins family, Peter Williamson and curatorial staff of the Essex Regiment Museum will attend.
A detailed presentation was given to the family, confirming where the remains had been found, outlining the process of identifying which regiment and battalion it was likely he had served in and then Peter took over and talked us through the research he had undertaken to identify the man.
Artefacts found with Frederick's remains were handed over to the family and they were briefed on the form the reburial ceremony will take on 7 November.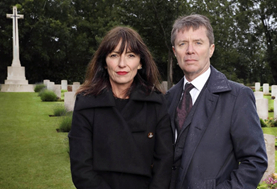 Some aspects of their work will be aired during a ITV programme on Monday 21 October at 9pm, 'Long Lost Family Special The Unknown Soldiers'.
Members of the public are welcome to attend the reburials at New Irish Farm. It is hoped that a party from Essex will be there to pay our respects to our Unknown Soldiers and to L/Cpl Frederick Perkins 102 years after he was killed in action.  
He will be laid to rest under a headstone bearing his name, no longer lying unmarked on the battlefield but recognised by name in a Commonwealth War Graces Cemetery  at rest with comrades of the Great War.
Please check the Commonwealth War Graves Commission News and Events page before travelling to confirm times for both ceremonies.
We will remember them.
Karen J Dennis
East Sussex Branch Memorials Officer
Loos British Cemetery, , cimetière britannique de Loos, 121 Rue Roger Salengro, 62750 Loos-en-Gohelle, France
7 November : Reburial at Loos British Cemetery, dennisks@btinternet.com
07 Nov 2019 10:30