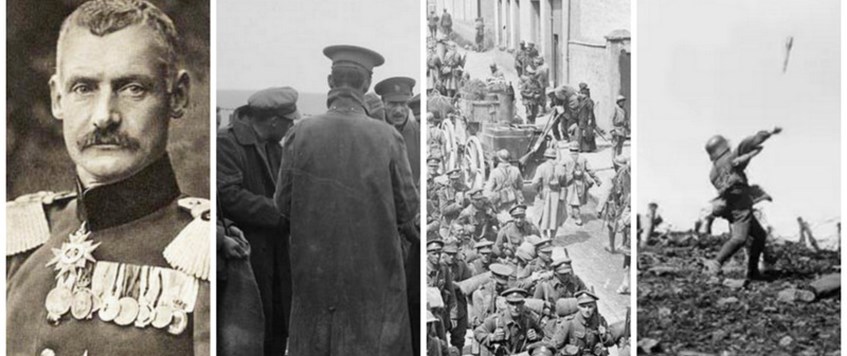 7th WFA President's Conference 'German Spring Offensives' 
Speakers: 
Dr. Jonathan Boff: Crown Prince Rupprecht of Bavaria and the German Spring Offensive 1918
Dr. Jim Beach: British Intelligence and the German Spring Offensive. 
Dr. Alison Hine: Manpower Issues in early 1918
Chris Baker: The Battle for Flanders: German Defeat on the Lys 1918
The panel discussion will include Profs. Gary Sheffield and John Bourne.
VENUE:
Tally Ho! Club
Pershore Road
Edgbaston
Birmingham
B5 7RN
DOORS OPEN: 09:00
START 09:45 until 16:30 
Booking details:
£30 for each conference (York and 7th President's Conferences) which includes buffet lunch plus tea/coffee.
£50 combined fee for both conferences.
A considerable part of the allocation of tickets has now been sold. If you are interested in going, now is the time to book.
To Book via the website click > HERE 
Or contact The WFA Office.
Telephone: 020 7118 1914
Tally Ho! Club, Pershore Road, Edgbaston, Birmingham B5 7RN
7th WFA President's Conference 'German Spring Offensives' - 2 June 2018, office@westernfrontassociation.com
02 Jun 2018 09:00