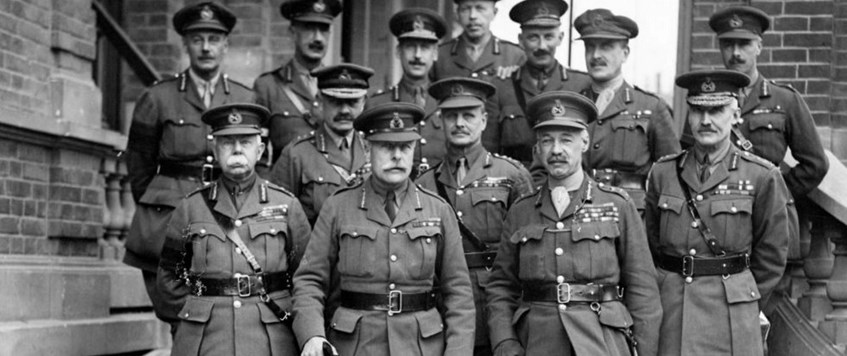 The purpose of this conference is to encourage consideration of the role of Field Marshal Sir Douglas Haig in the Allied Victory of 1918
Speakers
| | |
| --- | --- |
| Alex Churchill | Haig and George V |
| Peter Hart | Douglas Haig: Britain's Greatest Commander in Chief ? |
| Taff Gillingham    | "Good God, did we really send men to fight in that?" |
| Rob Thompson | Haig and Logistics, 1918 |
| Richard van Emden | The Quick and the Dead: family responses to loss in the Great War |

A donation of £200 will be made to the Royal British Legion.

There will be tables for book sales and militaria by prior arrangement only. (Extra cost of £20 per table if you're selling things)

Afterwards we will be retiring to discuss the events of the day in a convivial local pub.
Details to follow.

Free coffee - get your own lunch!!!

COST £22 PAYMENT IN ADVANCE ONLY

Please pay by bank transfer. 
Historians Do Trips
TSB
Sort code 30–90-15
Account Number: 27130360

Use your surname as a Reference so we know who it is. 
Please book and pay as early as possible. We only have 80 places available.
This will sell out!
Details also at: All Events
TFL Palestra, 197 Blackfriars Road, Southwark, SE1 8NJ
An 'Historians Do Drink' Conference, pmhart@btinternet.com
24 Nov 2018 09:00