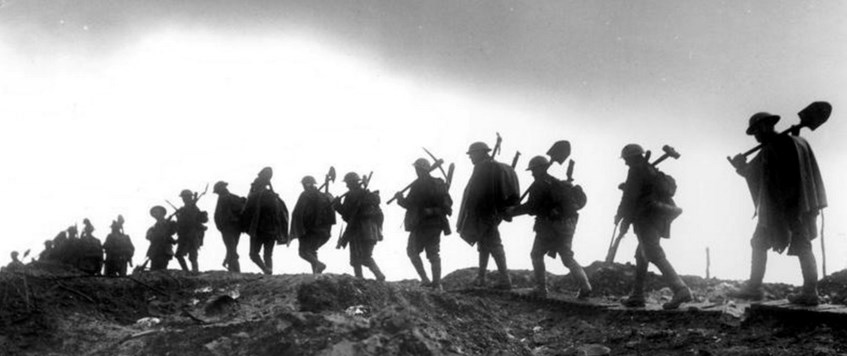 Dr Stuart Mitchell will be giving a public lecture at the University of Wolverhampton on Wednesday 13 June
The title is 'Ascending the Learning Curve: The 32nd Division's experience on the Western Front'
Wednesday 13th June 2018
5.30pm – 7.00pm
University of Wolverhampton
MC Building, Main Lecture Theatre MC001
Ground Floor, Wulfruna Street,
Wolverhampton, WV1 1LY.


This is the fourteenth lecture of the University of Wolverhampton/Western Front Association First World War Centenary Lecture Series.
Generously supported by a grant from The Western Front Association, the Series is held at the University of Wolverhampton, is open to the public, and will run until the end 2018.
Admission is free
If you are encouraged to register your details in advance with Dr Phylomena Badsey p.badsey@wlv.ac.uk. You will then be notified of forthcoming events in the series
IMAGE: IMAGE:  A working party of the 2nd Battalion, Manchester Regiment, part of the 32nd Division, moving up to the trenches near Serre, January 1917. This is photograph Q 1792 from the collections of the Imperial War Museums
Main Lecture Theatre MC001 , University of Wolverhampton MC Building, Wulfruna Street, Wolverhampton, WV1 1LY.
'Ascending the Learning Curve: The 32nd Division's experience on the Western Front' with Dr Stuart Mitchell, p.badsey@wlv.ac.uk.
13 Jun 2018 17:30