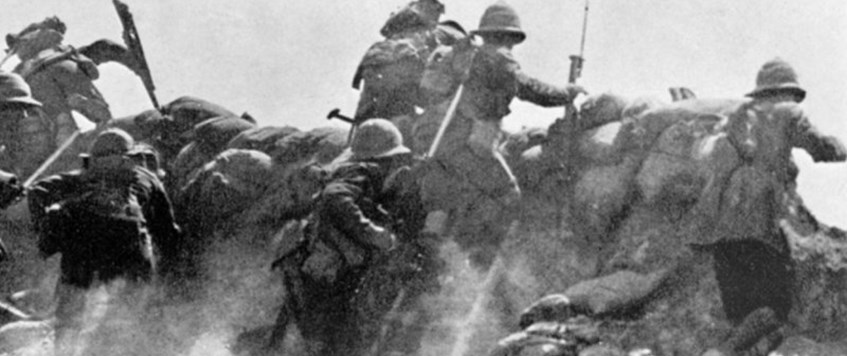 Combat Motivation at Gallipoli: A Study in Military Sociology and Military History
Professor Gary Sheffield, University of Wolverhampton.
Morale and combat motivation of soldiers in the twentieth and twenty-first centuries remains a lively area of research for sociologists and historians. In this paper, drawing upon extensive primary research, Gary Sheffield examines morale and cohesion in British troops serving at Cape Helles during the Gallipoli campaign of 1915-16. He uses sociologist Anthony King's model of combat cohesion as a framework for analysis, examining such factors as leadership, training, tactics, masculinity and patriotism. The paper  includes case studies of short-lived 'panics', when soldiers ran away from the trenches and had to be brought back by their leaders, and an incident when a unit simply refused to follow their leaders into action. It ends with some reflections on the usefulness of King's model, and its wider applicability to other conflicts.
All Welcome
Interactive Map of the University of Wolverhampton
For further details, contact:
Dr Eamonn O'Kane
Email: E.OKane@wlv.ac.uk
Tel: +44 (0) 1902 323536
Room MH108 MH (Mary Seacole) Building, Nursery Street, City Campus North, WV1 1AD
'Combat Motivation at Gallipoli' with Professor Gary Sheffield 22 February FREE EVENT, E.OKane@wlv.ac.uk
21 Feb 2018 13:00