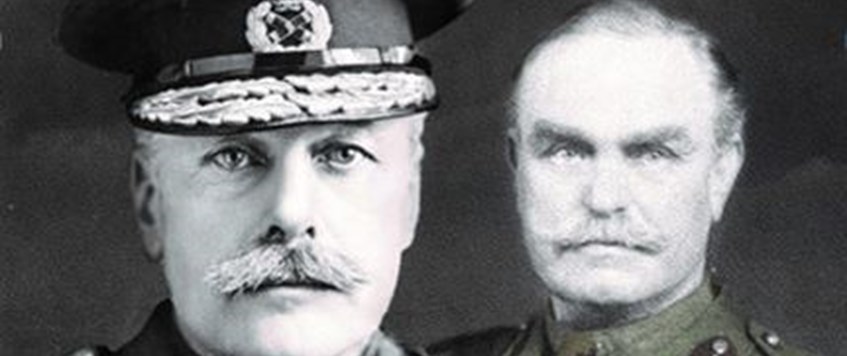 Hugo De Pree was Douglas Haig's nephew and close friend, and a distinguished army officer in his own right. Recently Professor Gary Sheffield, President of The Western Front Association, has published a selection of De Pree's writings. which among other things, shed light on the Battle of Cambrai; De Pree's sacking and subsequent reinstatement as a brigade commander during the Hundred Days; and the politics involved in writing Haig's authorised biography.
In this talk which will be a 'webinar' via 'zoom' Gary Sheffield will be reassessing Hugo De Pree's career and writings, and discussing his relationship with his famous relative.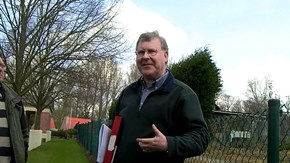 This presentation will be live and on-line. Members wishing to participate will need to register: details of how to register will be circulated via the WFA's electronic newsletter 'Trench Lines'. If you are not a subscriber to 'Trench Lines' please subscribe now. 
To subscribe to Trench Lines, go to the home page of the WFA web site and complete your details in the 'Newsletter signup' box. 
The talk will be undertaken using the 'zoom' software which is freely available. It may not be necessary to load the software to your PC / ipad etc but we would recommend doing so if you wish to participate in this event.
If you do not have 'zoom' please click on the image below and sign up to the FREE account option.

There will be a Q&A session after Gary's presentation. 
Note: Places on this 'webinar' will be limited. If there is a high demand, we will look to increase participants via the zoom facility or look to stream this live on the WFA's YouTube channel and/or via Facebook, however these alternative methods are not guaranteed, and we would recommend registration via the forthcoming 'Trench Lines'. 
On your computer, in your own home
In Haig's Shadow: The Letters of Brigadier-General Hugo De Pree and Field-Marshal Sir Douglas Haig, office@westernfrontassociation.com
08 Jun 2020 20:00