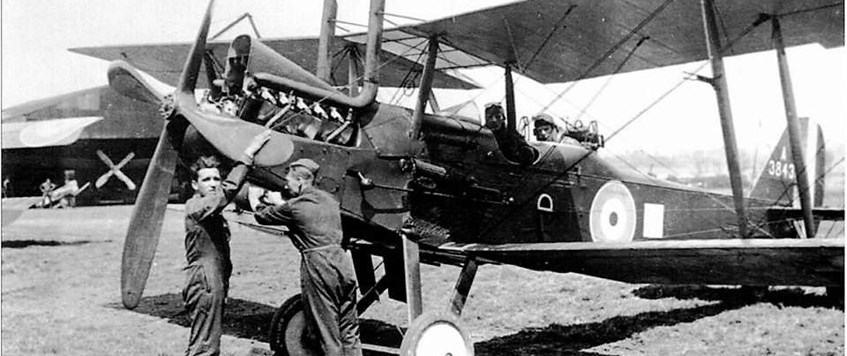 The presentation will be live and online.
In the years preceding the outbreak of the Great War, those interested in the development of aviation had proposed the possibility of re-supplying remote locations from the air. Concept became reality in Mesopotamia in 1916; but the effort to relief British troops besieged in the town of Kut-Al-Amara was characterised by the commander of the garrison as a complete failure. Two years later, in July 1918, another, apparently unrelated, attempt at the Battle of Le Hamel proved successful and led to the rapid exploitation of the concept during the 100 Days Campaign.
In this Talk, Paul Barnes will examine the development of the concept of aerial re-supply in the Great War by the British and Dominion forces, question the characterisation of the Kut re-supply as a complete failure, interrogate the uniqueness of the 1918 version, and discuss what the development of aerial re-supply can teach us about learning and adaptation in war.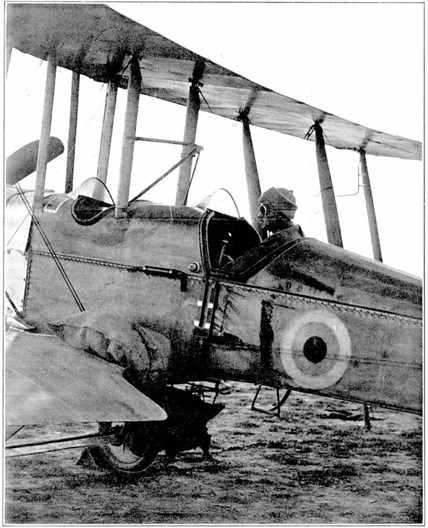 A British B.E.2.c, with a sack of flour attached to its lower wing, setting off to drop supplies to the besieged garrison of Kut, 1916. Credit: Scientific American Supplement, August 12, 1916
Paul Barnes is a serving Warrant Officer in the British Army. He has previously served with the Army's specialist air delivery unit at RAF Brize Norton and holds a MA in Military History from the University of Birmingham. He is uniquely a Chief of the General Staff's Fellow and a Chief of the Air Staff's Fellow, winning the RAF's Salmond Prize in 2018. He is currently a Fellow at the US Military Academy at West Point and a member of the RUSI Military Sciences Advisory Board.
Members wishing to participate will need to register: details of how to register will be circulated via the WFA's newsletter 'Trench Lines'. If you are not a subscriber to 'Trench Lines' please subscribe now. 
To subscribe to Trench Lines, go to the home page of the WFA web site and complete your details in the 'Newsletter signup' box. 
It is also possible to register by clicking this link: Complete Failure? British and Dominion Aerial Re-supply in the Great War 1916 – 18
The talk will be undertaken using the 'Zoom' software which is freely available. It may not be necessary to load the software to your PC / iPad etc: but we would recommend doing so if you wish to participate in this event.
Your Computer, Your Home
ONLINE: Complete Failure? British and Dominion Aerial Re-supply in the Great War 1916–18, office@westernfrontassociation.com
25 Feb 2021 20:00