The presentation will be live and online.
This talk looks at the routine daily business of dominating the enemy through the development of patrolling and raiding in a West Yorks battalion.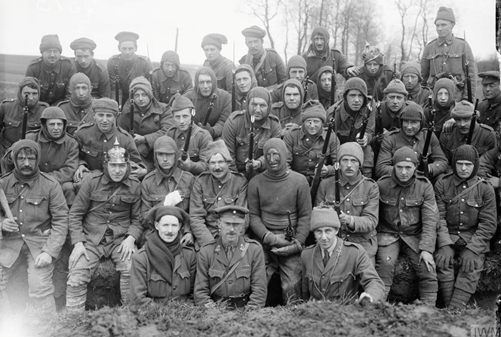 This talks examines who was involved, how the patrol and raiding war actually worked, what was achieved and discusses whether the emphasis on patrolling had any effect on fighting abilities. With modern and contemporary photos, maps and RFC recce photos the talk takes the audience along the paths of a series of patrols to see what actually happened in No Man's Land at night.
Members wishing to participate will need to register: details of how to register will be circulated via the WFA's newsletter 'Trench Lines'. If you are not a subscriber to 'Trench Lines' please subscribe now. 
To subscribe to Trench Lines, go to the home page of the WFA web site and complete your details in the 'Newsletter signup' box. 
It is also possible to register by clicking this link: Fighting Spirit
The talk will be undertaken using the 'zoom' software which is freely available. It may not be necessary to load the software to your PC / iPad etc: but we would recommend doing so if you wish to participate in this event.
Your Computer, Your Home
ONLINE: 'Fighting Spirit' - Patrolling and Raiding with the West Yorks 1917-18 by Fraser Skirrow, office@westernfrontassociation.com
27 Jul 2020 20:00