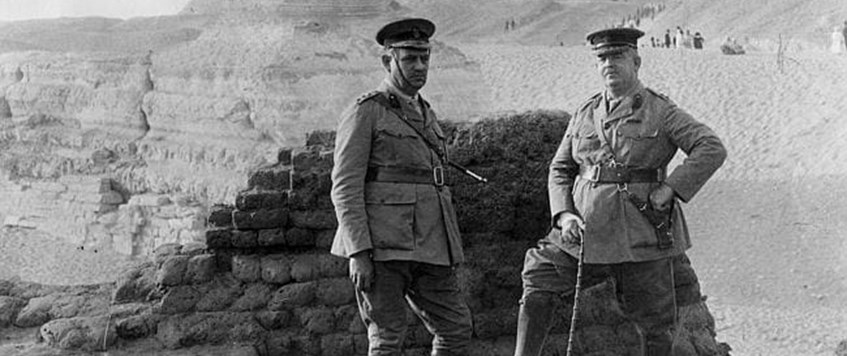 The presentation will be live and online.
It will commence at 8.30am (that is not a typo) UK time.
The reason for the early start time is to enable this to be broadcast at a reasonable time in Australia and New Zealand. 
Paul Cobb will present an illustrated talk on General Sir John Monash, Australia's premier Great War commander. Monash commanded the 4th Australian Brigade at Gallipoli, the 3rd Australian Division AIF, and finally the Australian Corps in 1918. This talk is based on his research and expertise in this area.
Members wishing to participate will need to register: details of how to register will be circulated via the WFA's newsletter 'Trench Lines'. If you are not a subscriber to 'Trench Lines' please subscribe now. 
To subscribe to Trench Lines, go to the home page of the WFA web site and complete your details in the 'Newsletter signup' box. 
It is also possible to register by clicking this link: General Sir John Monash
The talk will be undertaken using the 'Zoom' software which is freely available. It may not be necessary to load the software to your PC / iPad etc: but we would recommend doing so if you wish to participate in this event.
(Above image: Sir John Monash with Major JP McGlinn in Egypt in 1915)
Your Computer, Your Home
ONLINE: General Sir John Monash as Military Commander, office@westernfrontassociation.com
26 Sep 2020 08:30