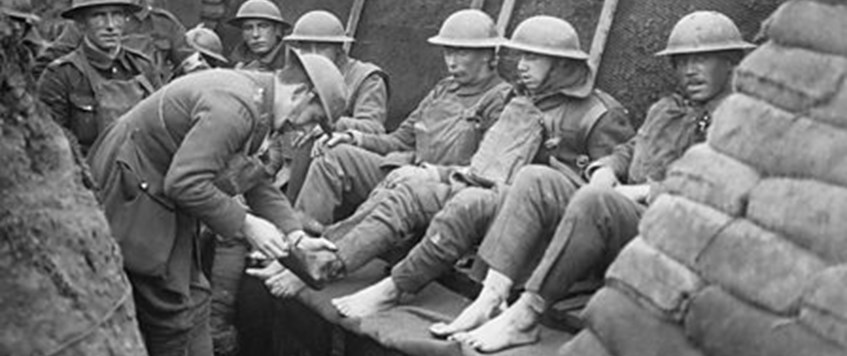 The presentation will be live and online.
In both world wars, the officer corps of the British Army had to undergo expansion on an enormous scale to provide leadership for the mass armies of Haig and Montgomery. In 1914-18, this was an undoubted success, as large numbers of men from beyond the traditional sources of officers were commissioned and performed effectively. In 1939-45, the process was far more troubled. In this lecture, The Western Front Association's president, Professor Gary Sheffield, looks at British army officers in the First and Second World Wars, makes comparisons between the two, and asks why the systems of recruiting were so different
Members wishing to participate will need to register: details of how to register will be circulated via the WFA's newsletter 'Trench Lines'. If you are not a subscriber to 'Trench Lines' please subscribe now. 
To subscribe to Trench Lines, go to the home page of the WFA web site and complete your details in the 'Newsletter signup' box. 
It is also possible to register by clicking this link: Leading from the front?
The talk will be undertaken using the 'Zoom' software which is freely available. It may not be necessary to load the software to your PC / iPad etc: but we would recommend doing so if you wish to participate in this event.
Your Computer, Your Home
ONLINE: 'Leading from the front?' Officers and Officership in the British Army in the two world wars by Prof Gary Sheffield, office@westernfrontassociation.com
24 Aug 2020 20:00