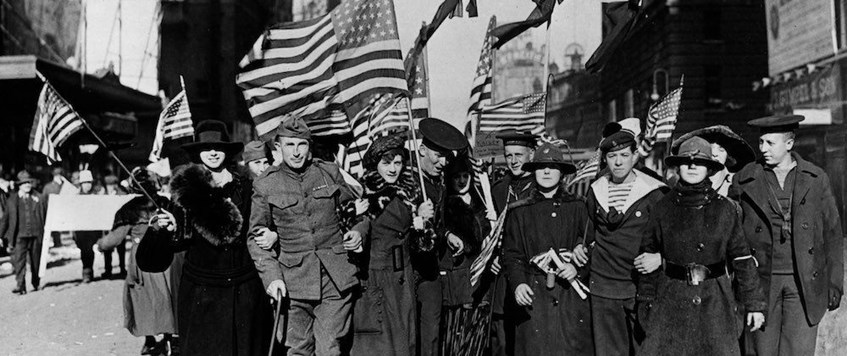 This event will be live and online
The final year of the First World War saw British, French, and American forces undertake joint operations on the Western Front. By the end of 1918 the nations of the Entente alliance stood victorious on the Western Front. Through their joint efforts the German army had been beaten into submission. However, the year had begun with a series of German attacks that threatened to bring the alliance to its knees.
This talk will examine how relations between the soldiers of Britain, France, and America ebbed and flowed over the course of the year and how the alliance narrowly avoided collapse in the Spring, delivered victory in the Autumn, and began to disintegrate following the Armistice.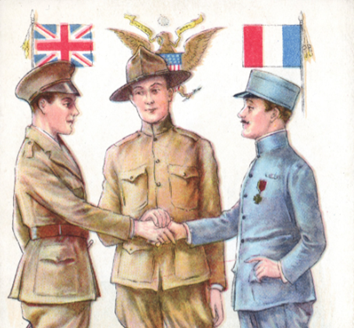 Dr Chris Kempshall is an historian focusing on allied relations in the First World War as well as popular representations of warfare. He is a Senior Research Fellow at the Centre for Army Leadership, Royal Military Academy Sandhurst.
He is the author of; The First World War in Computer Games (Palgrave, 2015) and British, French and American Relations on the Western Front, 1914–1918 (Palgrave, 2018). He is also writing History and Politics in the Star Wars Universe due to be published by Routledge in 2021.
Members wishing to participate will need to register: details of how to register will be circulated via the WFA's newsletter 'Trench Lines'. If you are not a subscriber to 'Trench Lines' please subscribe now. 
To subscribe to Trench Lines, go to the home page of the WFA web site and complete your details in the 'Newsletter signup' box. 
It is also possible to register by clicking this link: Now and Forever
The talk will be undertaken using the 'Zoom' software which is freely available. It may not be necessary to load the software to your PC / iPad etc: but we would recommend doing so if you wish to participate in this event.
Your Computer, Your Home
ONLINE: Now and Forever: British, French, and American Soldiers on the Western Front, 1918, office@westernfrontassociation.com
06 Aug 2020 20:00