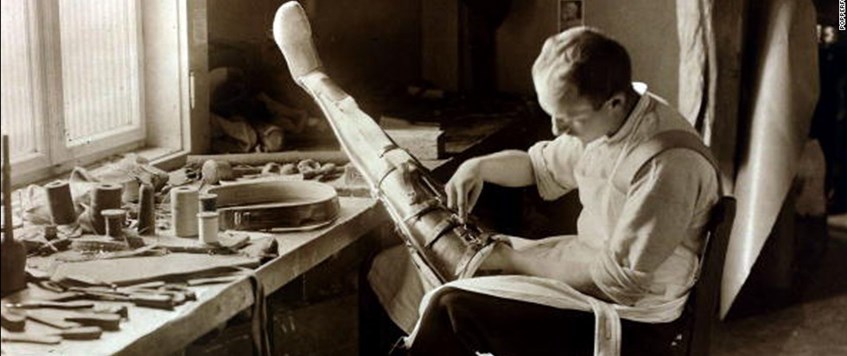 The presentation will be live and online.
Dr Martin Purdy examines the treatment of disabled Great War servicemen after the Armistice and a groundbreaking, but little-known, movement to provide model family settlements for them to live in. He will draw heavily on stories of poignancy, wit, pathos and bravery from The Westfield War Memorial Village in Lancaster, where he completed his doctorate and is the lead historian. Martin is a long-standing member of the WFA, regularly attending the Lancashire and Cheshire branch. He is also as a respected author, broadcaster and folk musician. He has been a First World War research adviser to the BBC's Who Do You Think You Are? magazine since its inception, and his books include guides for the popular BBC franchise on how to research the different stories and experiences of Great War service personnel.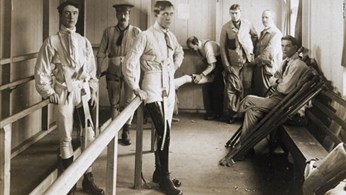 Members wishing to participate will need to register: details of how to register will be circulated via the WFA's newsletter 'Trench Lines'. If you are not a subscriber to 'Trench Lines' please subscribe now.
To subscribe to Trench Lines, go to the home page of the WFA web site and complete your details in the 'Newsletter signup' box.
It is also possible to register by clicking this link: Prosthetics and Poverty
The talk will be undertaken using the 'zoom' software which is freely available. It may not be necessary to load the software to your PC / iPad etc: but we would recommend doing so if you wish to participate in this event.
Your Computer, Your Home
ONLINE: Prosthetics and Poverty: Disabled servicemen and their families after the war, office@westernfrontassociation.com
28 Sep 2020 20:00