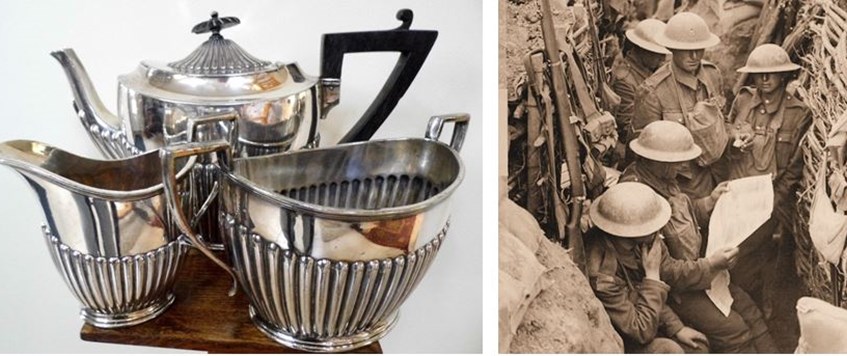 The presentation will be live and online.
We usually discuss the use of shells, rifles, grenades and guns; but do we ever think about how they were made and who made them? This talk is inspired by a James Dixon's factory in Sheffield. His firm switched from making top of the range tea services for hotels and cruise ships to making the Brodie steel helmets. 
Andrew Rawson will explain why Sheffield's industry was in a unique position to support the war effort, with its expanding army and new inventions. Eventually, over 100,000 Sheffield people (a quarter of them women) were making war items and they made 11 million in total. 
The presentation will look at the steel making process and how Sheffield's metallurgists allowed the Great War to become the conflict that it was. He will use the city's experience to show how British factories switched from domestic to military output. 
Andrew will also explain how the Ministry of Munitions' involvement changed the nation's industrial landscape forever.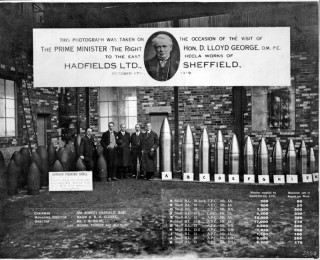 Members wishing to participate will need to register: details of how to register will be circulated via the WFA's newsletter 'Trench Lines'. If you are not a subscriber to 'Trench Lines' please subscribe now.
To subscribe to Trench Lines, go to the home page of the WFA web site and complete your details in the 'Newsletter signup' box.
It is also possible to register by clicking this link: Tea Pots to Tin Lids
The talk will be undertaken using the 'zoom' software which is freely available. It may not be necessary to load the software to your PC / iPad etc: but we would recommend doing so if you wish to participate in this event.
Your Computer, Your Home
ONLINE: Tea Pots to Tin Lids by Andrew Rawson, office@westernfrontassociation.com
05 Oct 2020 20:00