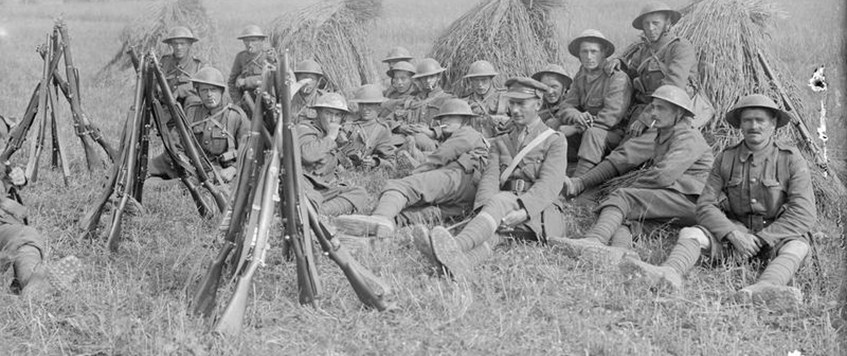 The presentation will be live and online.
Bill Mitchinson will examine the successes and failures of 48th (South Midland) Division during its sojourns on the Western Front and in Italy. It was the third of the 1st Line TF divisions to cross to France. Unlike the other 1st Line formations, however, it did not, for good or bad, acquire a Krithia, Gommecourt, High Wood, Suvla Bay, Givenchy, or Riqueval to its name. It was the first British division to serve on the Somme, it followed the German withdrawal back to the Hindenburg line near Epehy, and fought for long periods during Third Ypres. In November 1917 it was transferred to the Southern Front and served on the Montello and the Asiago.
Following what was considered a poor performance against the Austrian offensive in June, its GOC was sacked. The talk will assess the division's fighting power in the context of the BEF's developing doctrine and question why it was the only First Line division to fight on the Western Front not to have a post-war volume written about its service.
Members wishing to participate will need to register: details of how to register will be circulated via the WFA's newsletter 'Trench Lines'. If you are not a subscriber to 'Trench Lines' please subscribe now.
To subscribe to Trench Lines, go to the home page of the WFA web site and complete your details in the 'Newsletter signup' box.
It is also possible to register by clicking this link: A very ordinary division?
The talk will be undertaken using the 'zoom' software which is freely available. It may not be necessary to load the software to your PC / iPad etc: but we would recommend doing so if you wish to participate in this event.
(Image above: C Company, 1/7th Battalion, Worcestershire Regiment, resting in a cornfield near Lavieville, September 1916)
Your Computer, Your Home
ONLINE: The 48th (South Midland): A very ordinary division?, office@westernfrontassociation.com
26 Oct 2020 20:00