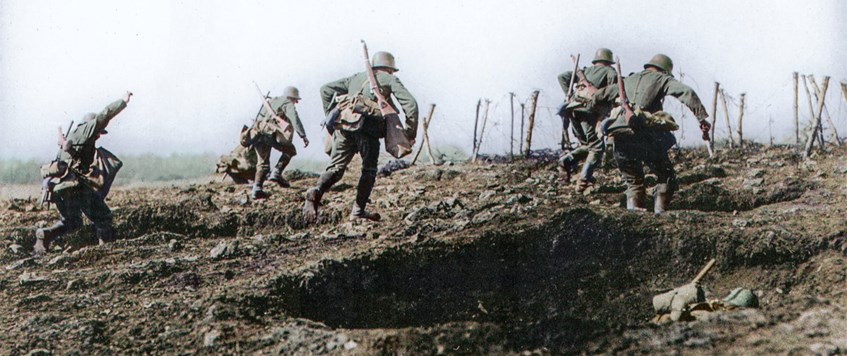 The presentation will be live and online.
This presentation by Dr Bill Stewart, is about the German defensive doctrine in 1917-1918. This centrepiece of this doctrine was that of the counterattack allied with a flexible defence-in-depth to frustrate Allied attacks. They could deliver punishing counter blows that violently overthrew Allied advances. This presentation examines four case studies of German multi-battalion counterattacks in 1917 and 1918 at Arras based on Canadian and German records. The presentation will explain why, despite favourable circumstances, these counterattack in 1918 failed unlike 1917.
After a thirty-year career in high-tech, Stewart (PhD 2012 University of Birmingham) studies the administration, tactics, and operations of the Canadian Expeditionary Force. He has written The Embattled General: Sir Richard Turner and the First World War, Canadians on the Somme 1916: The Neglected Campaign and 12 journal articles.
Members wishing to participate will need to register: details of how to register will be circulated via the WFA's newsletter 'Trench Lines'. If you are not a subscriber to 'Trench Lines' please subscribe now.
To subscribe to Trench Lines, go to the home page of the WFA web site and complete your details in the 'Newsletter signup' box.
It is also possible to register by clicking this link: The Centre Cannot Hold
The talk will be undertaken using the 'zoom' software which is freely available. It may not be necessary to load the software to your PC / iPad etc: but we would recommend doing so if you wish to participate in this event.
Your Computer, Your Home
ONLINE: The Centre Cannot Hold: Arras 1918 and the Failure of German Counterattack Doctrine, office@westernfrontassociation.com
18 Nov 2020 20:00