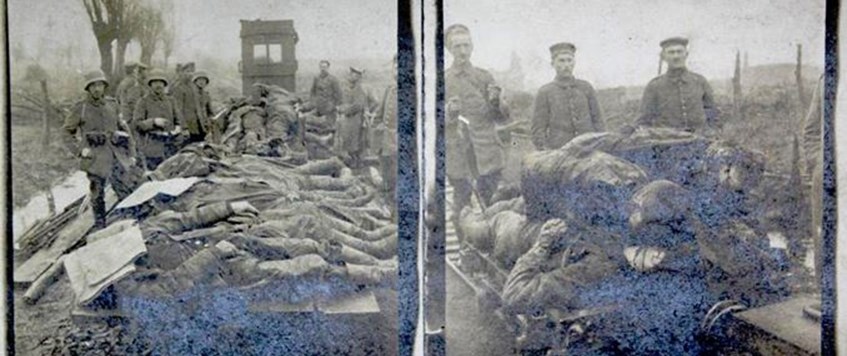 The presentation will be live and online.
Described by The Western Front Association's Patron President Peter Simkins as "the most famous of atrocity stories" of the First World War, the German Corpse Factory story has been retold many times down to the present day, but its full story as part of the war has never been properly explained. 
In this presentation Prof Stephen Badsey will tell the story behind this famous atrocity and propaganda story. In April 1917, at a low point in the war, British newspapers claimed that, in a giant factory on the Western Front, the German Army was processing its own soldiers' corpses for glycerine for shells. Both during and after the war, Germany denounced this as typical British government lying propaganda. Where did the story come from, why was it believed, was it really a British government invention, and how does it fit with other atrocity stories?
Stephen Badsey discusses the reality behind the myths, and how important as a weapon of war propaganda became to the British, including its neglected role in several Western Front battles.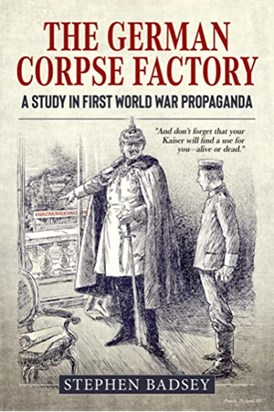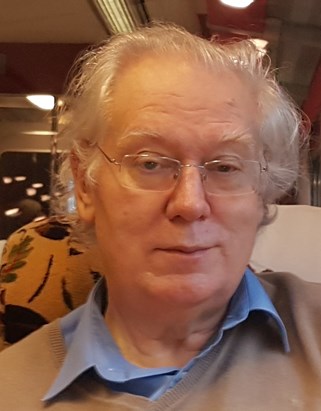 Stephen Badsey's book The German Corpse Factory: A Study in First World War Propaganda, is published by Helion.
Members wishing to participate will need to register: details of how to register will be circulated via the WFA's newsletter 'Trench Lines'. If you are not a subscriber to 'Trench Lines' please subscribe now. 
To subscribe to Trench Lines, go to the home page of the WFA web site and complete your details in the 'Newsletter signup' box. 
It is also possible to register by clicking this link: The German Corpse Factory
The talk will be undertaken using the 'Zoom' software which is freely available. It may not be necessary to load the software to your PC / iPad etc: but we would recommend doing so if you wish to participate in this event.
Your Computer, Your Home
ONLINE: The German Corpse Factory: The Greatest Wartime Propaganda Story, office@westernfrontassociation.com
29 Oct 2020 20:00