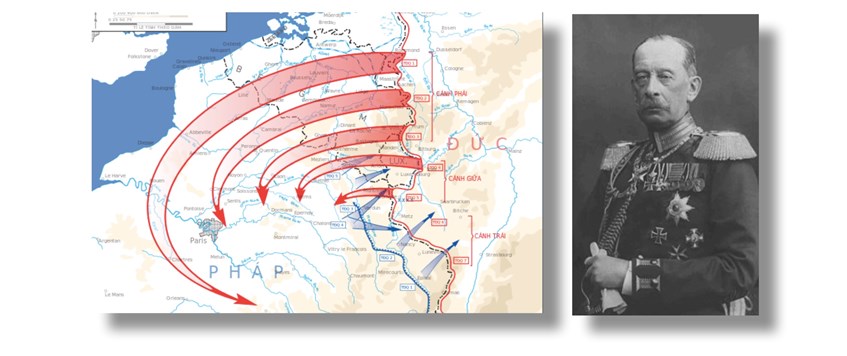 The presentation will be live and online.
Based on documentation that has emerged since the fall of the Wall. Why did Germany box herself into a corner with a military strategic plan that demanded a huge gamble on war? Was it Schlieffen's Plan – or Moltke's? Did Moltke's changes to the strategy make it doomed to fail? 
Members wishing to participate will need to register: details of how to register will be circulated via the WFA's newsletter 'Trench Lines'. If you are not a subscriber to 'Trench Lines' please subscribe now. 
To subscribe to Trench Lines, go to the home page of the WFA web site and complete your details in the 'Newsletter signup' box. 
It is also possible to register by clicking this link: The Origins of the Schlieffen Plan
The talk will be undertaken using the 'zoom' software which is freely available. It may not be necessary to load the software to your PC / iPad etc: but we would recommend doing so if you wish to participate in this event.
Your Computer, Your Home
ONLINE: The Origins of the Schlieffen Plan by Ross Beadle, office@westernfrontassociation.com
09 Jul 2020 20:00