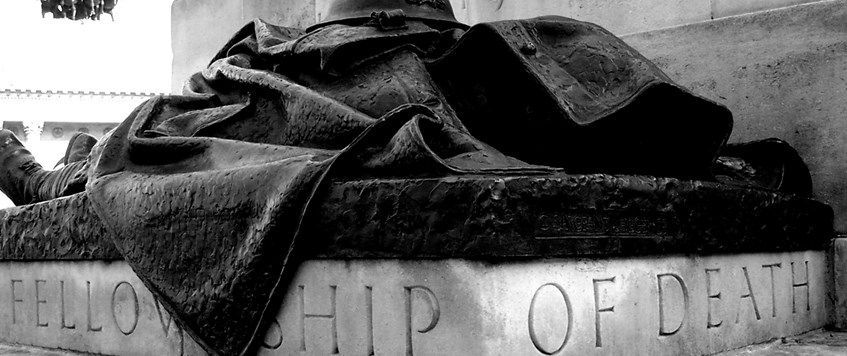 The presentation will be live and online.
The Royal Artillery War Memorial at Hyde Park Corner, London, is one of the most arresting and powerful memorials anywhere in the world. Designed and executed by Charles Sargeant Jagger, the memorial was an expression of his own war service and deep-felt admiration for the qualities shown by the British army throughout the conflict.
This talk by Prof Mark Connelly will explore Sargeant Jagger's work as well as other sculptors who served on the Western Front showing how their direct knowledge of the battlefield ensured a series of distinctive memorials. Although the memorials acknowledged death and sacrifice, these amazing works also saluted the British soldier by acknowledging their endurance, fortitude, and stoicism.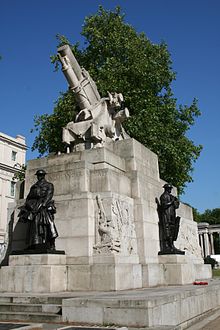 Members wishing to participate will need to register: details of how to register will be circulated via the WFA's newsletter 'Trench Lines'. If you are not a subscriber to 'Trench Lines' please subscribe now.
To subscribe to Trench Lines, go to the home page of the WFA web site and complete your details in the 'Newsletter signup' box.
It is also possible to register by clicking this link: There is no mistaking a giant howitzer
The talk will be undertaken using the 'zoom' software which is freely available. It may not be necessary to load the software to your PC / iPad etc: but we would recommend doing so if you wish to participate in this event.
Your Computer, Your Home
ONLINE: 'There is no mistaking a giant howitzer': the Royal Artillery War Memorial and the work of the veteran as sculptor., office@westernfrontassociation.com
28 Jan 2021 20:00