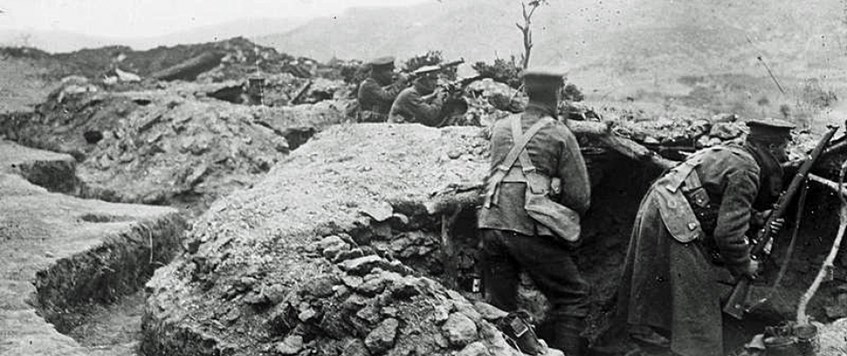 The presentation will be live and online
Following the evacuation of Gallipoli, the 10th (Irish) Division was sent to the Balkans and landed in Salonika in October 1915. Moved inland to support the Serbs against the Bulgarians, the division crossed the border into Serbia but the Kosturino ridge was dominated by Bulgarian held ground. Rain turned to snow and then into blizzard conditions. After the rigors of Gallipoli, the division was once again in unfamiliar lands fighting an unfamiliar enemy. They had to hold the line as long as possible to support a French withdrawal. The fighting was savage. 
This account of the first Allied military operation in what became the Salonika Campaign by Alan Wakefield of the IWM is supported by accounts from diaries and memoirs as well as contemporary and modern photographs of the battlefield.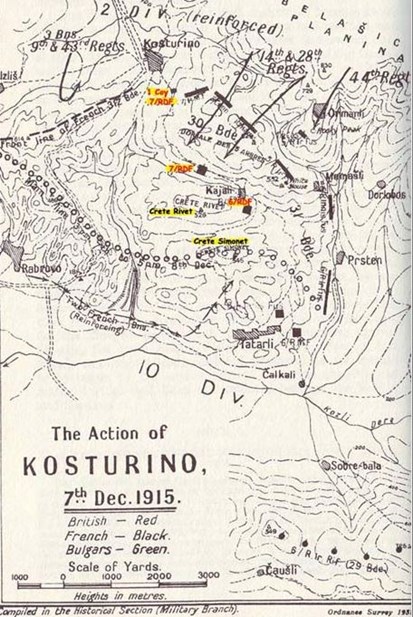 A video describing some of the fighting - which was taken on a WFA branch tour - can be seen here. The tour guide is Alan Wakefield.
Click on the image below to watch the video.
Members wishing to participate will need to register: details of how to register will be circulated via the WFA's newsletter 'Trench Lines'. If you are not a subscriber to 'Trench Lines' please subscribe now.
To subscribe to Trench Lines, go to the home page of the WFA web site and complete your details in the 'Newsletter signup' box.
It is also possible to register by clicking this link: We Marched Away into Serbia
The talk will be undertaken using the 'zoom' software which is freely available. It may not be necessary to load the software to your PC / iPad etc: but we would recommend doing so if you wish to participate in this event.
Members who are interested in learning more about the campaign in Salonika may wish to join the Salonika Campaign Society.
Your Computer, Your Home
ONLINE: 'We Marched Away into Serbia' The 10th (Irish) Division at Kosturino, December 1915, office@westernfrontassociation.com
15 Feb 2021 20:00