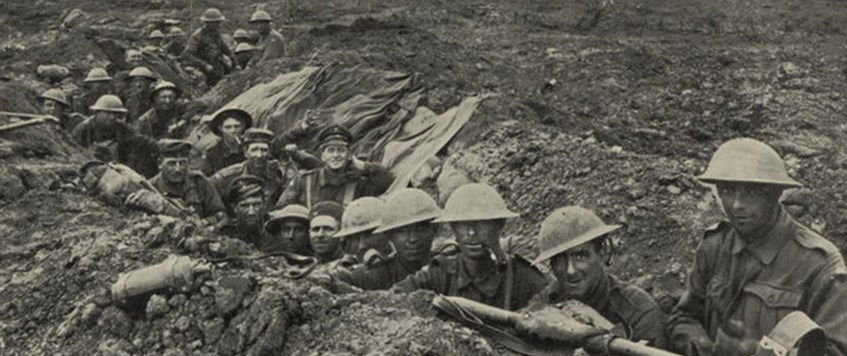 The Armies of 1917
Conference at the Institute of Historical Research, London, UK
Saturday, 1st April 2017
Following on from the successful conference on Armies in 1914, held to mark the centenary of the start of the First World War, The British Commission for Military History, in partnership with the Sir Michael Howard Research Centre for the History of War, King's College London and The Western Front Association, is organizing a conference on the Armies of 1917 to be held at the Institute of Historical Research, London, on Saturday, 1st April 2017.
Keynote speakers will be Dr David Zabecki, formerly Visiting Professor at the U.S. Naval Academy, Annapolis and Professor William Philpott, Dept. of War Studies, King's College London.
 Topic covered will include: 
Command, Morale and Motivation of the British Army in 1917
British and Arab Armies in the Middle East
British and French approaches to armoured warfare
A provisional programme will be issued by Saturday 18 February.
Tickets are £40.00 discounted to £35 for full members of the BCMH and WFA and to £30 for speakers and members who hold valid Student ID. The price includes refreshments at the break and a sandcich lunch with wine. 
The Institute of Historical Research, The Institute of Historical Research (IHR), Senate House, Malet Street, London WC1E 7HU
The Armies of 1917, Conference at the Institute of Historical Research, Saturday, 1st April 2017, secgen@bcmh.org.uk
01 Apr 2017 09:30