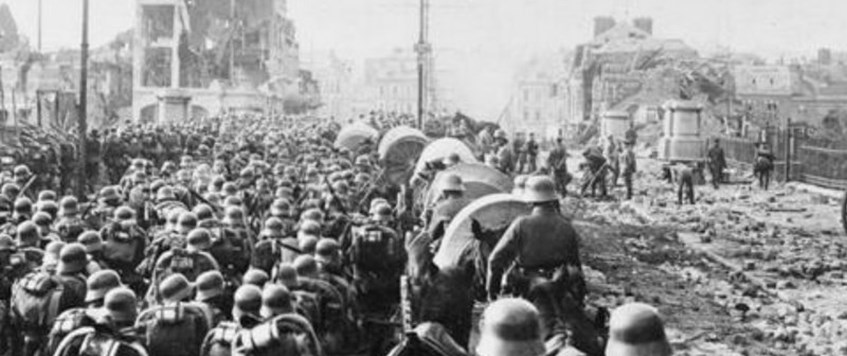 'The Winning Formula' will be held at the University of Suffolk in Ipswich
Saturday 11th August, starting at 10 am.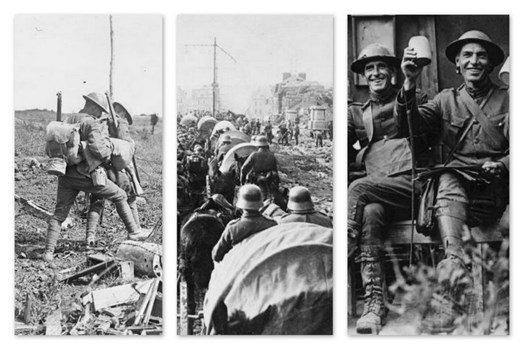 It will feature the following speakers:
Professor Peter Simkins - The British Army in 1918.

Jack Sheldon - The condition of the German Army.

Peter Hart - The arrival of the USA.
There will then be a discussion chaired by Taff Gillingham.
Tickets can be purchased > HERE 
Branch Details HERE > Western Front Association Suffolk
Follow us on Facebook: Western Front Association Suffolk Branch 
IMAGE: Troops of the Royal Inniskilling Fusiliers, 36th (Ulster) Division, advancing from Ravelsburg Ridge to the outskirts of Neuve Eglise, 1 September 1918.
IMAGE: The German Spring Offensive, March-July 1918 (Q 55479) Preparations for the Spring Offensive. German troops concentrating in the wrecked streets of St. Quentin, immediately prior to the Spring Offensive, 19 March 1918. Copyright: © IWM.
IMAGE: The US 2nd Infantry Division marched into Germany. The Hayes Family History. 
University of Suffolk, Waterfront Building, 19 Neptune Quay, Ipswich IP4 1QJ
'The Winning Formula' The Suffolk Branch Annual WWI Conference, taff@khakidevil.co.uk
11 Aug 2018 10:00