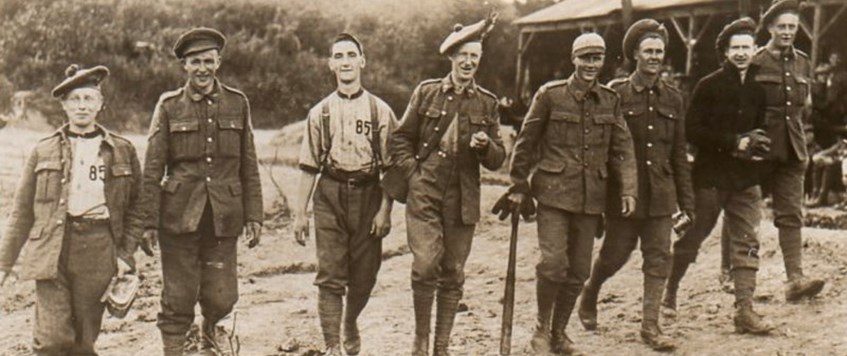 The Annual Western Front Association York Conference
Speakers:
Taff Gillingham: Tommies in 1918
Dr Peter Hodgkinson: The Battle of the Selle 17/18 October 1918
Dr. Tim Gale: From the Battle of Montdidier to the Battle of Guise - The French Army in the 100 Days Campaign 1918
Prof. David Stevenson: Politics and Strategy in the Making of the November 1918 Armistice
Venue:
Manor Academy
Millfield Lane
Nether Poppleton
York
Y026 
DOORS OPEN 09:00
START 09:45 until 16:15
Booking details:
£30 for each conference (York and 7th President's Conferences) which includes buffet lunch plus tea/coffee.
£50 combined fee for both conferences.
To book via the website click > HERE 
Or contact The WFA Office.
Telephone: 020 7118 1914
IMAGES: Tommies Playing Baseball 1918, French Soldiers in 1918. 
Manor Academy, Millfield Lane, Nether Poppleton, York, YO26 6AP
'Towards Victory' The Western Front Association York Conference 2018 - 7 July 2018, office@westernfrontassociation.com
07 Jul 2018 09:00