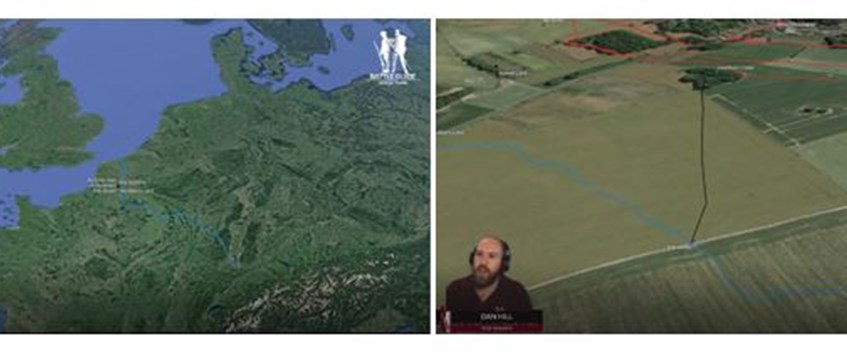 We are absolutely delighted to announce the details of the first six Virtual Battlefield Tours, commissioned exclusively for Western Front Association members from Battle Guide Virtual Tours. As previously described, these are 'immersive', interactive 'virtual' tours combining modern technology with original and current audio and video content to give you the next best thing to actually visiting the battlefields themselves.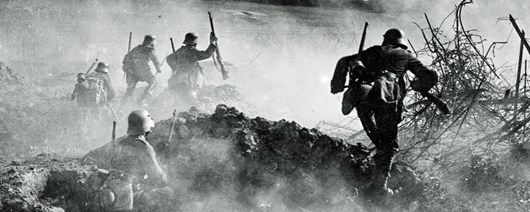 For the men involved, the 21 March 1918 marked the high water mark of total war, in just over five hours over a million shells were fired before, under the cover of a thick blanket of fog, waves of storm troopers, assaulting and follow up divisions swarmed over the British lines. In the gentle rolling landscape between Villers Guislain and Epehy a number of outstanding last-ditch defensive actions took place and our virtual battlefield tour will study the South African Brigade at Gauche Wood, the Leicester's Brigade of the 21st Division in front of Pigeon Ravine and the eventual defence of the village of Epehy where cemeteries, memorials, bunkers, observation posts and the scars of war remain over a century on.
Please note that this Tour is now fully booked. You may still register your interest in it but will be placed on a waiting list in case anyone drops out. If you are already registered on this Tour, please let us know straight away if you will be unable to attend so that we can offer your place to the next person on the waiting list. 
How do I join one of these Virtual Tours?
Due to technical limitations (bandwidth), we are restricted to 60 members per tour. To be fair to all our members who may wish to join a tour, we are initially restricting applications to one tour per member. Depending upon the demand, there may be an opportunity to apply for a further tour later.
Applying to join a tour will be a two stage affair: Registration and then Payment.
Firstly, you'll be invited to register for a tour. This will allow us to allocate places to the first 60 applicants for each tour;  to create a waiting list if any tour is over-subscribed;  and to invite further applications for any tour which is under-subscribed.
The link to register for your chosen tour is here REGISTRATION OF VIRTUAL TOUR
Remember it will be strictly 'first come first served' with each member only being able to register for one tour, and only the first 60 registrations being taken for each tour. Make sure to use the same email address as the one you are registered with at the WFA.
Your Computer, Your Home
Virtual Battlefield Tour #5: The Spring Offensive, 1918, office@westernfrontassociation.com
04 Mar 2021 19:30