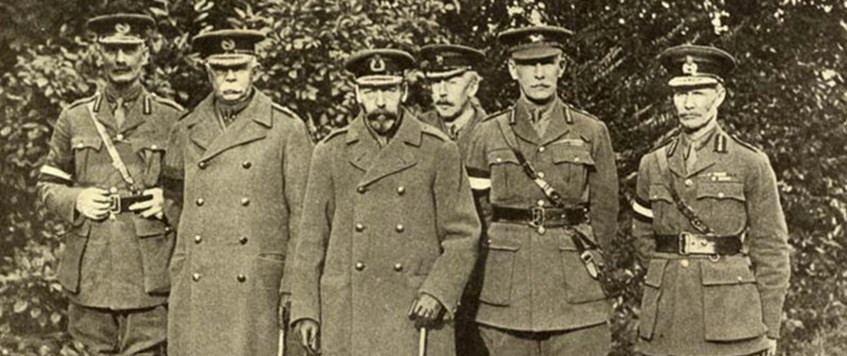 Programme for the Day
From 9.30am tea, coffee & biscuits**
10.15am Welcome by the President
10.20am Lecture, George V in the Great War by Alex Churchill
11.20am Lecture, Veteran Contributions to the Shaping of the Imperial War Museum by Catherine Long
12.20pm Buffet Lunch for those having pre-paid within the 7th April 2018 deadline.
1.20pm Lecture, The Zeebrugge Raid-St George's Day 1918 by Clive Harris
2.20pm Teas/Coffees**
2.45pm AGM
4.30pm finish of proceedings
After the AGM conclusion there will be a drinks reception kindly arranged by Rich Hughes
**tea, coffee & biscuits ONLY for those notifying attendance to Secretary no later than 7th April 2018
(it costs the WFA and we do not wish to waste members' money by over-ordering)
VENUE: London offices of Norton Rose Fulbright, 3 More London, Riverside, London SE1 2AQ.  
This excellent venue is on the River near London Bridge.
Our thanks go to WFA Legal Officer Rich Hughes for making this possible.
To confirm attendance:
Steve Oram secretary@westernfrontassociation.com 
Norton Rose Fulbright, 3 More London, Riverside, London SE1 2AQ
Western Front Association Spring Conference & AGM 2018 - 21 April 2018, secretary@westernfrontassociation.com
21 Apr 2018 09:30