WFA Member Alan Brockbank was in France over the weekend

In Alan's own words…
Today marks the moment, 100 years ago, when my Grandfather made the ultimate sacrifice. He died on 30 September 2018 in France during the Great War. As with previous years I will visit his grave along with those of his comrades in the cemetery called Uplands, just outside the village of Magny La Fosse Aisne, sited not far from Riqueval Bridge, north of St Quentin. Like all CWGC cemeteries, it is kept pristine and the 43 headstones are always well looked after.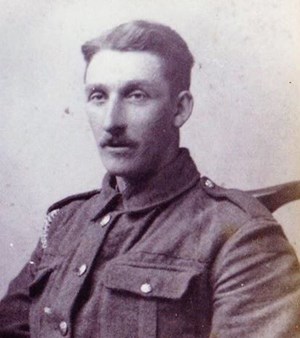 Corporal William Carter Brockbank
Corporal William Carter Brockbank was from The Fylde. The 1901 census shows he was born in Fleetwood on the 20th September, 1888, the son of James and Mary Brockbank. His mother's maiden name was Carter and he was given this as part of his family name. He was the eldest of seven children, with one brother and five sisters.
He married Eva Ronson on 28th May 1912 and had two children; my Father Chris and my Aunty Daisy. Sadly they were both very young when William was killed and my Grandmother struggled to bring them up in very difficult times. She never remarried. Regimental records for the Kings Own Royal Regiment (Lancaster) show that he enlisted into the 2/5th Battalion, created after the original 5th battalion became too large, and served on the Western Front.
He later transferred to the 15th Battalion, Lancashire Fusiliers rising to the rank of Corporal. This Battalion was known as the 1st Salford Pals. I will be at my Grandfather's grave today and will be attending events on or near the Riqueval Bridge.

We will remember them.

Alan Brockbank
Sudbury, Suffolk