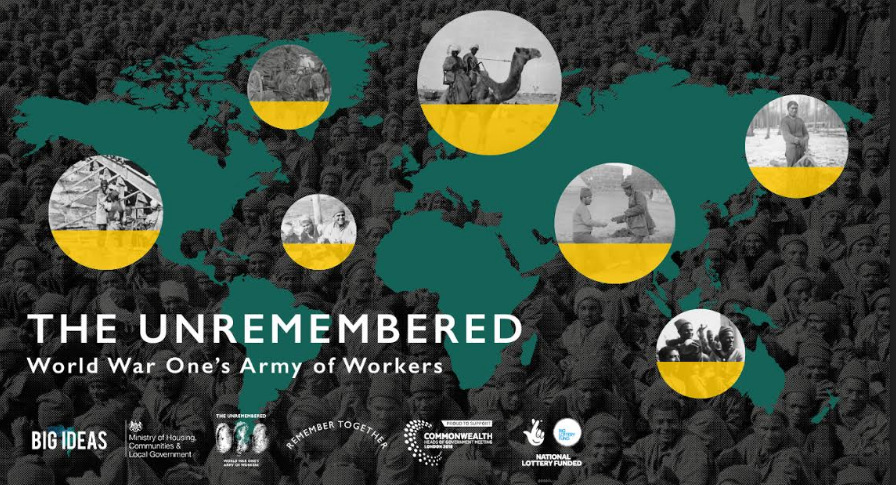 The Unremembered commemorates World War One's army of workers – the Labour Corps. These were labourers who did not bear arms, but performed vital duties across the world during the First World War. Many died, yet today their contribution and sacrifice is rarely acknowledged.
Take part
Big Ideas is searching for groups across the UK to raise awareness of the lives and experiences of the British Labour Corps and QMAAC during the First World War. Historical researchers have been commissioned to unearth little-known local heritage by researching local Labour Corps history across the UK. Groups can engage with their local heritage to discover and share these stories, plan their own commemorative events, and remember them 100 years on from the end of the conflict.
Free resources are available including the Unremembered database to discover where Labour Corps personnel are buried or commemorated locally and The Unremembered world map. Funding is also available.

Email theunremembered@big-ideas.org or visit big-ideas.org to find out more and take part.