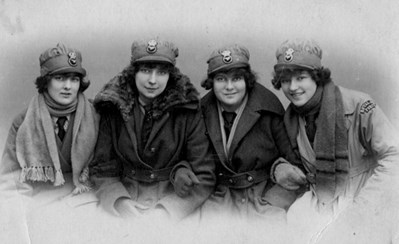 Mark the centenary of the women's right to vote by taking part in Trailblazers: World War One's Inspirational Women – an empowering project celebrating the achievements of trailblazing women 100 years ago and exploring how students can become positive citizens today.
Women's war work included munition and weapon manufacturing, nursing and serving in the armed services in non-combat roles. Find out about activists, women footballers, a police officer, an intelligence officer, an actor and many more inspirational women in the free project resource.
An expenses reimbursement scheme and free resources are available. Find out more at big-ideas.org and email trailblazers@big-ideas.org to join the project.
The Unremembered is funded by the Ministry of Housing, Communities and Local Government.
IMAGE: Courtesy of the Royal Air Force Museum