Highlights from the WFA Service of Remembrance held at the Cenotaph, Whitehall, London on the morning of 11 November 2017.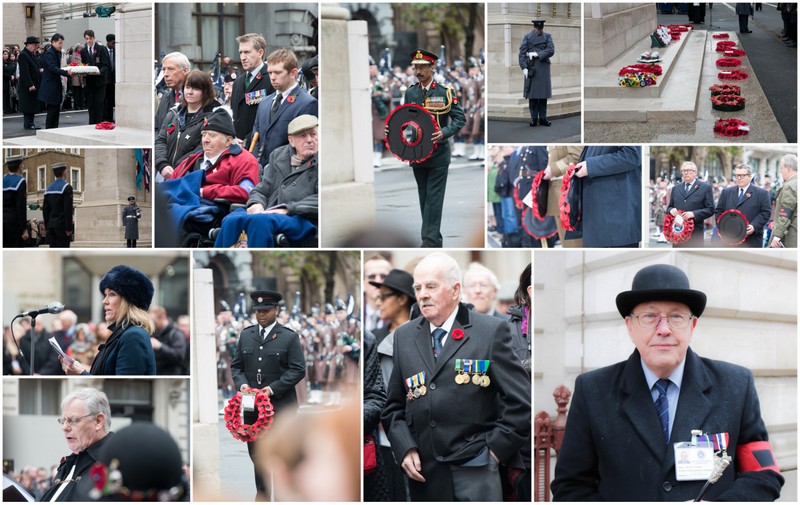 The ceremony was attended by various VIPs. MPs Tom Watson and Jamie Stone represented the Labour and Liberal Democrats respectively. Lyndsay Knight, Department of Culture, Media and Sport attended for the government. Singer and broadcaster Cerys Matthews read poem 'Love's Sweet Effects' and Brother Nigel Cave led the Prayers. John Chester, Parade Marshall, oversaw the proceedings.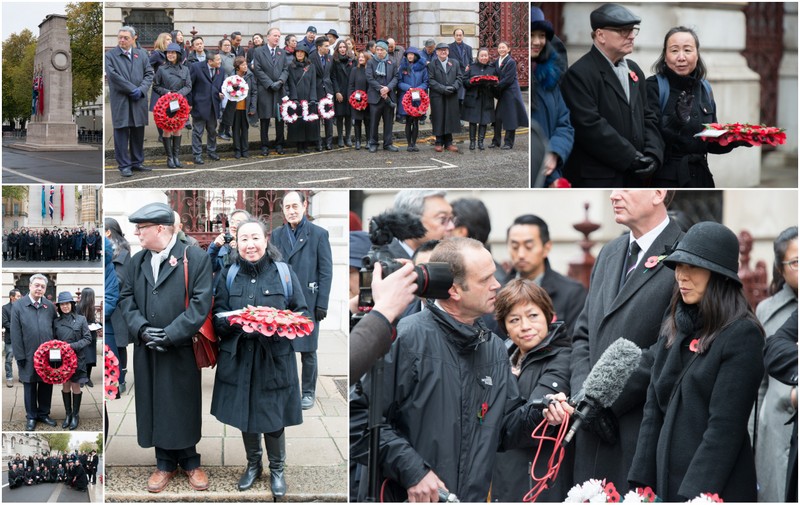 The Chinese Labour Corps were commemorated for the first time acknowledging the role 140,000 Chinese Workers played during the First World War. This generated significant interest from Chinese media with representatives from China Central Television, The Xinhua News Agency and UK Chinese Journal.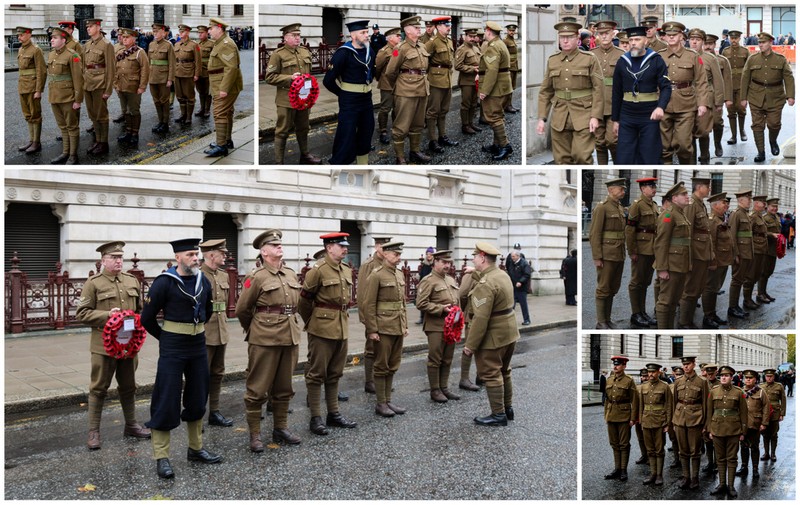 The Khaki Chums attended dressed as World War One servicemen representing the Army and Navy.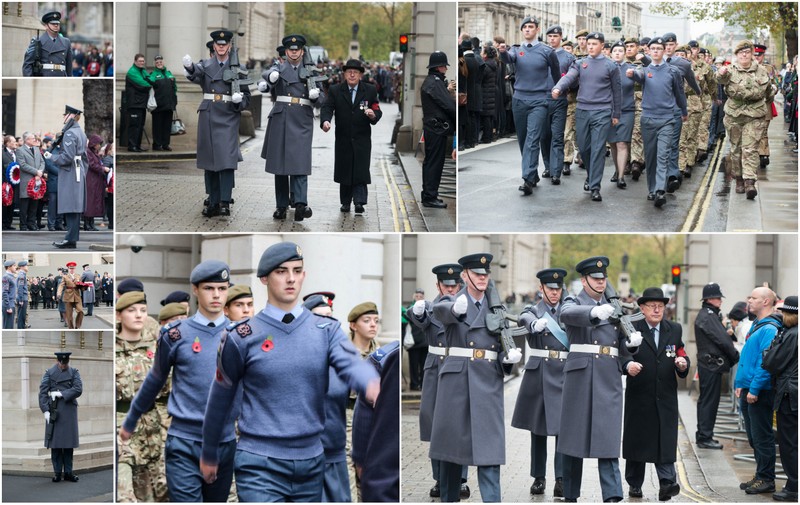 The Vigil Party was represented by The Royal Air Force Regiment. The Combined Cadet Force was represented for the first time.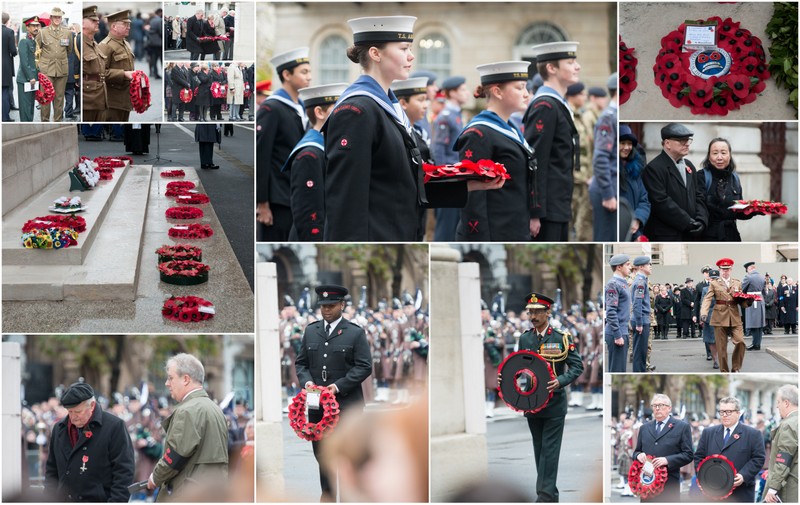 Wreaths were laid by a many people representing many organisations and countries and included Michael Bloomberg, former mayor of New York, Lieutenant Commander Andrew from New Zealand and Station Commander Shaun Coltress from the London Fire Brigade.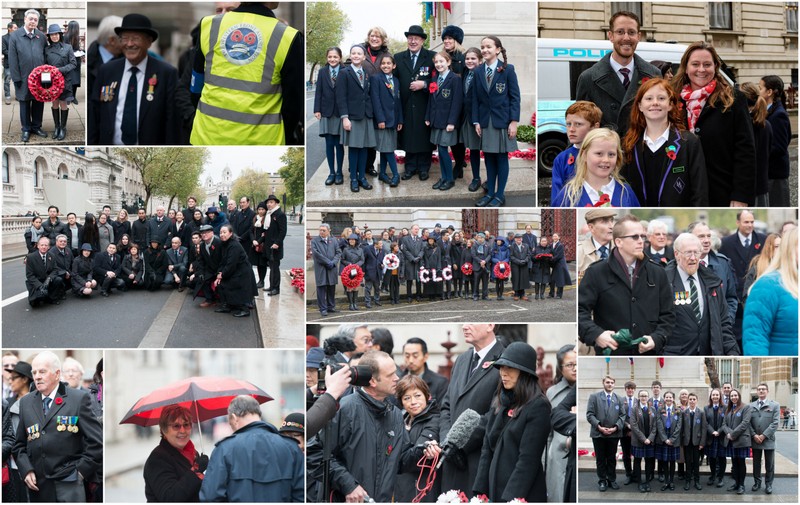 People came from across the UK and Ireland and included members WFA branches, pupils and teachers from Bitterne Park School, Southampton and members of the public.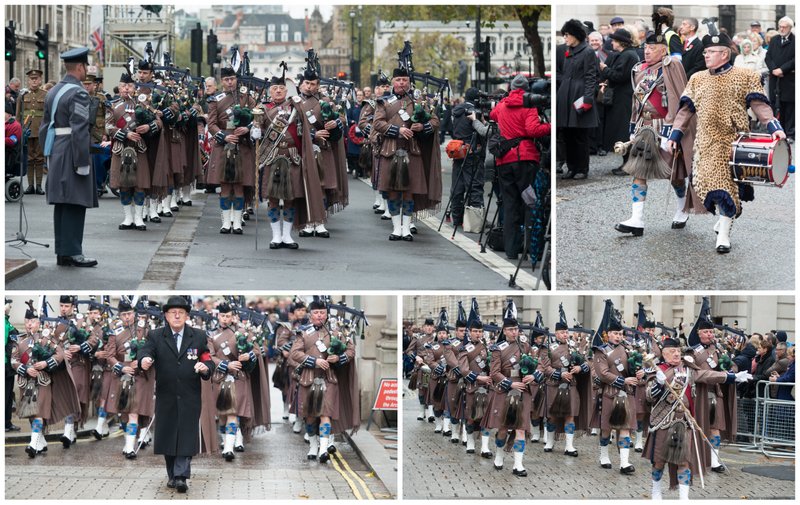 The London Scottish Pipers attended. 
Photographs, with enormous gratitude, from Simon Gregor and Dan Hill.