Photographing the Fallen is about Jeremy Gordon-Smith's great great uncle Ivan Bawtree who was a war graves photographer on the Western Front 1915-1919.
At this Free Event in Sutton Central Library you'll have the chance to look through a vast array of materials which were left behind by siblings Ivan and Viola Bawtree.
The exhibition poignantly captures both the perils of the Western Front and the struggles of domestic life during the 14-18 War.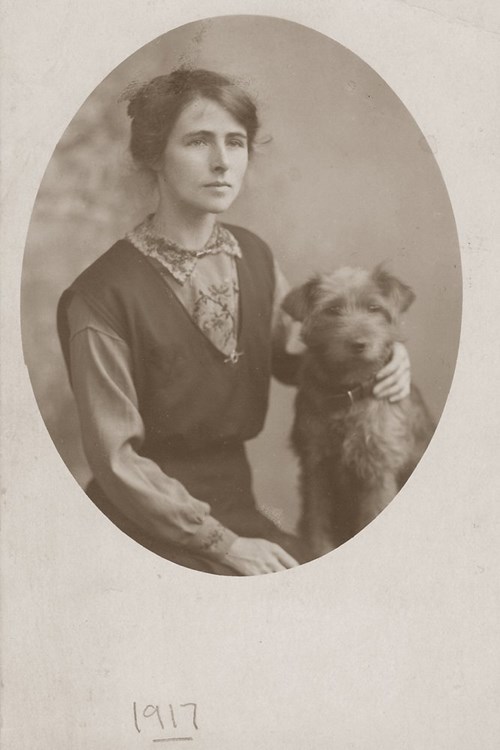 Viola Bawtree 1917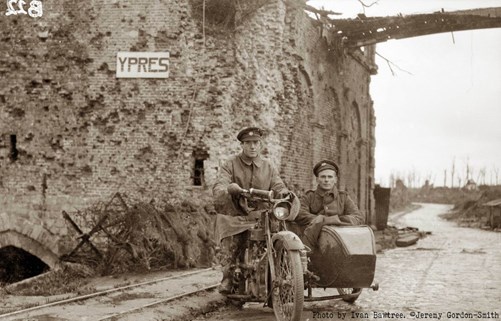 Ypres, Ivan Bawtree in the sidecar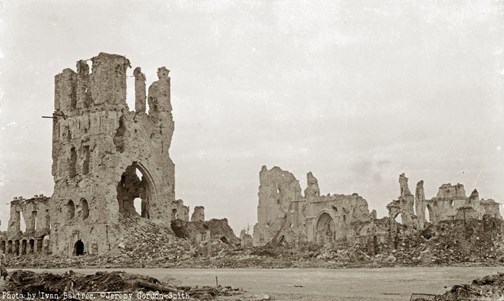 The Cloth Hall, Ypres
Bailleul Communal Cemetery
Vlamertinge now and then 
Photographing the Fallen displays many of Ivan Bawtree's photographs and other material from his work as a war graves photographer on the Western Front from 1915-1919. It also features the writings of Viola Bawtree from the home front which include Zeppelin raids, rationing, conscription and bereavement.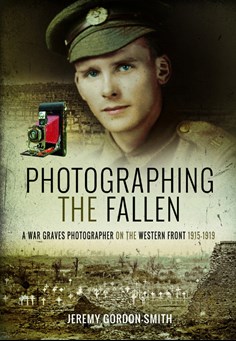 LOCATION: Sutton Central Library, St. Nicholas Way, Sutton, Surrey, England, SM1 1EA.