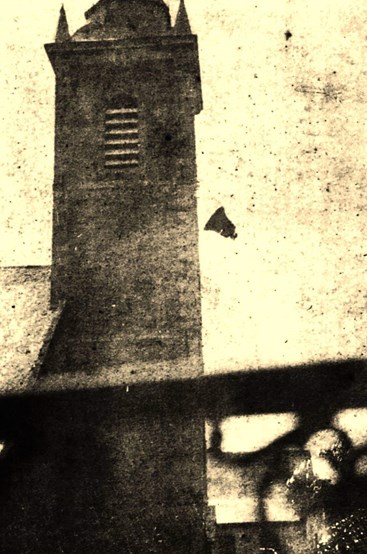 Vee Walker has taken her personal Armistice commemoration one step further than most.
In 2014 Vee translated a letter in French within her Indian cavalry officer and APM grandfather's war diary which revealed he had ended his war in a small French town called Bavay on the border with Belgium. The letter thanked him for liberating it on 7/8 November 1918.
Vee had already been writing up the diary as a non-fiction account of the First World War but her contact with Bavay and her unearthing of the extraordinary story of courage of the town's civilian population in saving Allied troops, led by its mayor Gaston Derome, led her to change her work into a novel. Major Tom's War, available from all good booksellers and from Kashi House the publishers.  
She says, 'In my view the definition of a WWI hero is not my grandfather Tom, who volunteered to fight, but the civilians of occupied France, who had two stark choices: collaborate and betray the Allied soldiers in their midst, or shelter them and resist, at the risk of losing their lives.' Major Tom's War also covers the viewpoint of a VAD nurse in Ross-on-Wye, England and a regular army major, Tom's nemesis.
Vee has also digitised her grandfather's war diary.
Work is ongoing but the bulk of the content is available at Major Tom's War. 
Vee's family hope it will be a useful source for those studying the war.
Currently in France, in Bavay, Vee is supporting the town's community with a major exhibition (on until 11th November) in the Salle des Fetes, open daily 10 – 5 (closed 12 – 2).
Vee Walker will be talking about her project on BBC Radio 5 live on Tuesday 6 November 1 – 2pm and on BBC Radio 4 Saturday Live on Saturday 10 November at 10am.
She is also posting Tom's diary entries in real time 100 years on Facebook and Twitter at www.facebook.com/MajorTomsWar and @veewalkerwrites.
'Tom died 10 years before I was born. I am so grateful to this extraordinary journey for having allowed me to feel that now, I know who he was.'
IMAGE: This picture of bell falling was taken by a Bavasien as the Germans cut it loose. The bells were taken for melting down into weaponry.