Sam Mendes' new film, 1917, is an extraordinarily powerful two hour cinematic immersion into the front line of Operation Alberich. The premise of the movie is based on a tale recounted to Mendes by his grandfather, and tells of two young lance corporals tasked with delivering a message to Colonel McKenzie, commander of the Second Battalion. With 1,600 soldiers taking position in trenches ready to attack the newly formed Hindenburg Line, British intelligence realised in what appeared to be a German retreat was in fact a trap. With less than 24 hours to deliver the letter from General Erinmore, the movie follows the pair as they travel across the appalling remains of German occupied territory devastated by the scorched earth legacy of the enemy.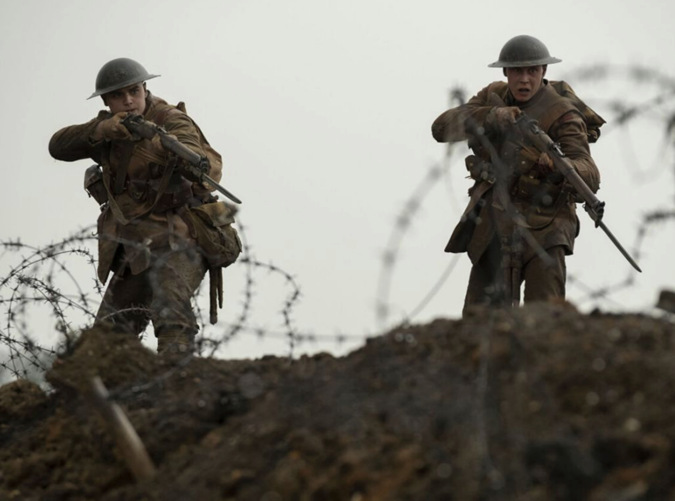 I saw the movie last night at a press launch. Sam Mendes and members of the cast were there to answer questions and tell us about the making of the film. One of the first points made by Mendes is that the film is not intended to convey any historical accuracy -- the plot itself was  " a blend of his grandfather's stories.."., and that a viewer need not have any deep knowledge of WW1.  However, he hoped the story would sum up the sheer scale and horror of the great War by looking at it through a tiny lens - 24 hours in the life of two young, innocent soldiers.
In my view he achieves this magnificently. It's a total immersion into an inescapable nightmare environment, one dominated by suffering and the continuous threat of death by any means. It succeeds for two reasons. Firstly, amazing cinematography, the film is essentially 'one take', a non-stop blitz through a muddy desolate hell, burning villages festooned with barbed wire, and accompanied by a spooky score. The other is a truly astounding performance by actor George MacKay who plays one of the messengers. In what must be the biggest role of a relatively short career, he brilliantly evokes the emotions of mission,  powerfully emoting terror, desperation, determination, courage and loyalty.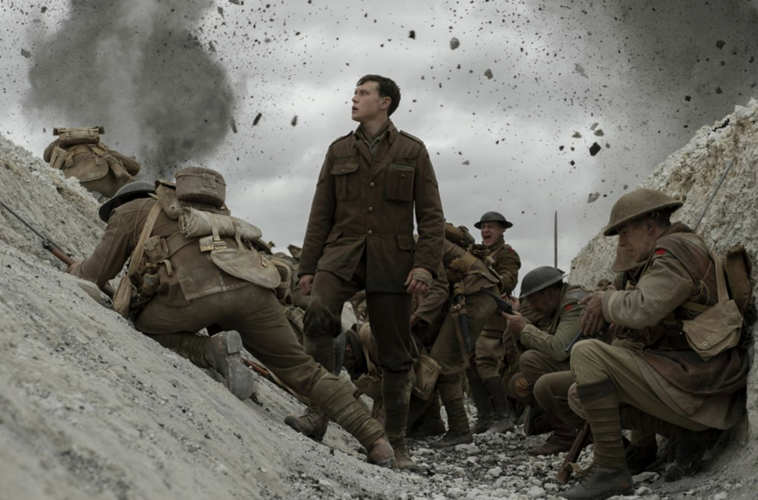 1917 is no 'All Quiet on the Western Front' for historical precision, and has many visible flaws such as trees in blossom at the wrong time of year (cherry blossom actually discussed in one scene).  My partner was slightly bothered about teeth (!) – Hollywood dental perfection compared to the gum decay reality so vividly visible in 'They Shall Not Grow Old'.  
Don't let my whimsical nit-picking deter. To WFA members I unreservedly recommend seeing the film. It is devoid of CGI compared to more mainstream blockbusters, and Mendes focuses more on his characters than special effects. It is for sure a technical tour-de-force, but ultimately a fusion of superb acting, human emotion, and the story of a perilous mission told in a way that most cannot fail to be moved by.
1917 General Release on 10 January 2020
Reviewed by Western Front Association member Matthew Purser