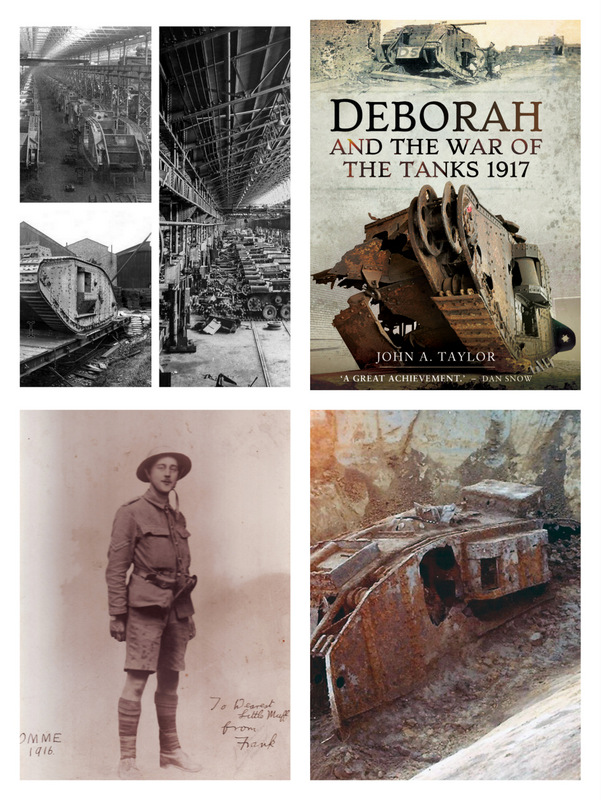 Deborah D51, mark IV tank was uncovered in a field in 1998. She was one of the 476 tanks involved in the Battle of Cambrai (November 20th to December 7th 1917).
Manufactured in Oldbury (near Birmingham), the British Mark IV tank Deborah D51 was 28 ft long metres long, 10ft wide and tipped the scales at 26.5 tonnes.
She was knocked out of action on the first day of the Battle of Cambrai.
There were eight crew of whom four died that day. They are buried at the British Hill Cemetery in the village of Flesquières (battlefield of Cambrai)
Passionate about history, Philippe Gorczynski did the research over several years and found the tank  buried 10 ft underground. Deborah was in unearthed in 1998.
For the last 17 years Deborah D51 has been displayed in a barn in the village.
The association "Cambrai Tank" was created which enable to find the relatives of Deborah.
On  July 25th 2017, Deborah was moved to the soon to be open, Cambrai Tank museum in the village of Flesquières, just by the British Hill Cemetery where he four  crew members are buried
The Cambrai Tank museum will be inaugurated on November 26th 2017.
Rich Media
Deborah D51 joins her last home
From Blackpool to Flesquières: the story of a tank commander
Artists and common soldiers : memories of the Battle of Cambrai
Items prepared by Delphine Bartier