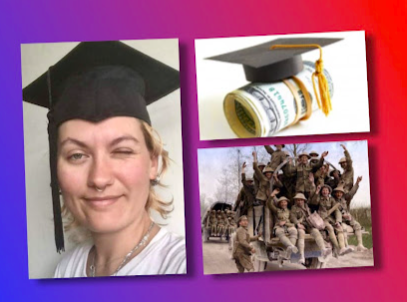 The Western Front Association PhD Grant Scheme 2021/2022 is offered to provide research scholars the opportunity to enrich their research so that it makes a new and definitive contribution to the knowledge of the First World War. The Western Front Association wishes to build upon its track record of support exciting and innovative research into the Great War and is offering a number of individual grants up to the value of £2,000 to successful applicants.
Eligibility and Criteria
Registered on a recognised PhD/MPhil Programme, either full or part time.

Can be registered at a UK or International Higher Education Institution.

Applicants must be in their second (or later) year of study when they hold the award.

Topic to be related to the First World War, though does not have to be limited to the Western Front.

The award of the grant is subject to the receipt of a reference from one of the applicant's supervisors.

The successful applicant will acknowledge support of The Western Front Association in their final PhD submission.

The successful applicant agrees to produce a short article for

Stand To!

and/or The Western Front Association website, based on the research carried out using the grant.

Individuals are not eligible if they have already been awarded one of these grants, but those who have applied in the past are eligible to apply again. 
Application Deadline: Wednesday 1st December 2021
Applications should be emailed to the Universities Trustee: universities@westernfrontassociation.com
Successful candidates will be notified by January 2022.
Applications will be assessed by a Committee consisting of the Universities Trustee, the President, and one other Trustee, and will make recommendations to be approved by the Executive Committee
You will be required to use the attached downloadable PDF submission form and provide the following information:
Name:
Address:

Email Address:
Contact Telephone Number:
Higher Education Institution:
Start Date:
Project Title:
Name of Supervisor:
Supervisor Email Address (for reference purposes):
Brief Description of Proposed Research (including how the grant will be used) 
(400 words)

Declaration:
I confirm that the information I have provided is correct and I agree that The Western Front Association may take reasonable steps to verify this information. I understand that The Western Front Association will process and retain the personal information contained in this form for purposes connected with my application.
Name Signature
Date