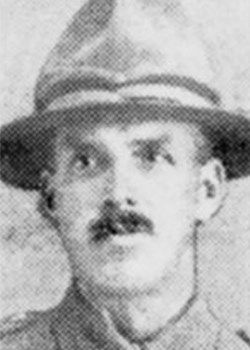 37813 Pte Arthur Amos Hardisty, A Coy 1st Bn Otago Regiment NZEF
Born at Long Drax near Selby, Yorkshire in 1873, Arthur was a stationer in Barnoldswick before emigrating to Wellington, New Zealand in 1906. Working as a storeman at Palmerston, NZ at the time of the outbreak of war, he enlisted into the NZEF on 16 October 1916 and embarked for active service in February 1917 (arriving in France on 6 June 1917). A participant in the Battle of Messines, he also partook in the 3rd Battle of Ypres from the end of September.
Arthur was posted as missing in action on 'New Zealand's blackest day' of the war – the opening day of the 1st Battle of Passchendaele, 12 October 1917, and has no known grave. Consequently, his name appears on the Tyne Cot Memorial to the Missing, Belgium.
12 October 1917 died on this day
Research by David O'Mara