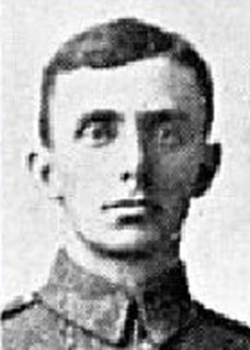 Born in 1882 and from Burnley, Lancashire
John was a recalled reservist who had originally enlisted in 1902. At the time of the outbreak of war he was a cotton weaver, married to Mary Jane and had three children and living in Barnoldswick.
Serving in France and Flanders since September 1914, John was killed in action at 'Snipers House', Le Touquet on 13 February 1915. He is  buried at Tancrez Farm cemetery.
13 February 1915
Research by David O'Mara with additional detail by Jonathan Vernon
Additional information source from John Fawcett's Pension Card. These are available to search and view for free as a member of The Western Front Association.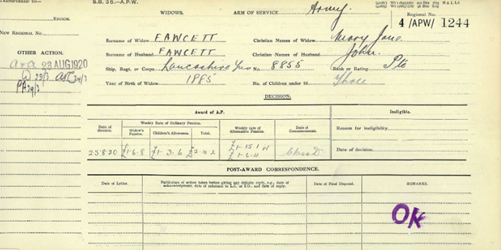 Pte John Fawcett, 2nd Battalion Lancashire Fusiliers.
13 February 1915 Killed in action
Research by David O'Mara