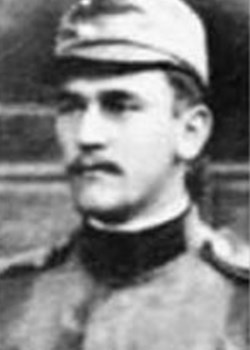 Jaeger Robert Luger, 3 Rgt d Tir K J
A paint factory employee before the war, Robert was born in Austria on the 7 April 1889. At the outbreak of war, he was an active army reservist who was immediately recalled to service and saw service in the east.
Robert was killed in action whilst serving in Silesia on 13 November 1914 and was buried in Jaegerndorf, Silesia (now Krnov, Czech Republic).
13 November 1914
Research by David O'Mara