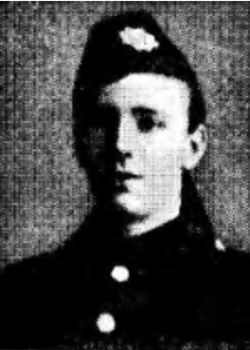 Born 27 February 1897, Hull
Parents William (a lamplighter for the British Gas Co.) and Mary. Married 20 years they had eight children ages 19 to 2 at the 1911 Census. Harold was the 4th child.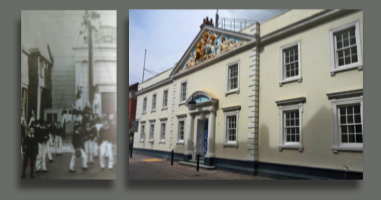 Age 14 Harold was at Trinity House School, Hull.
The family lived in at 31 Cove Street, Beverly Road, Hull.
After leaving school Harold was apprenticed to Messrs. Wright & Bacon, Shipowners. 
6 August 1914 he joined 1st Highland Light Infantry and served with the Expeditionary Force in France.
He was killed in action at Neuve Chapelle on 14 March 1915.
His older brothers also served in the war and survived: George William Whitehurst N.E.R. Fusiliers (born 1892) and Alfred Whitehurst 2nd Northumbrian R.F.A. (born1894)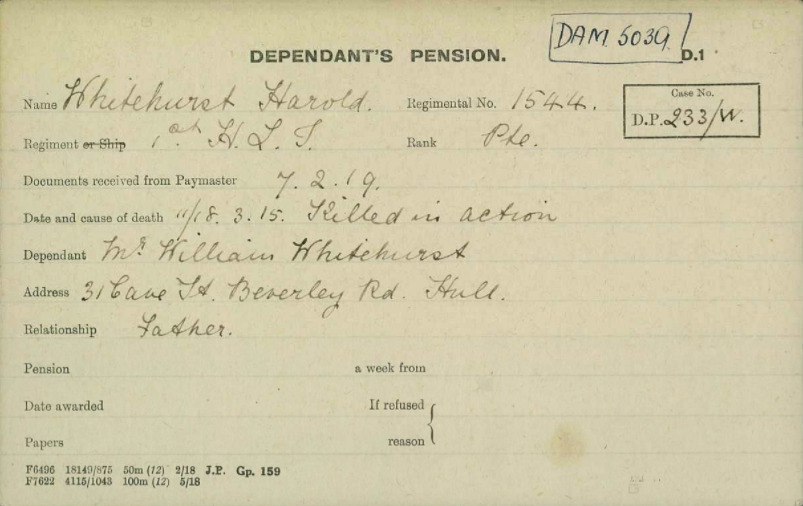 1544  Pte Harold Whitehurst ,1st Battalion Highland Light Infantry 
Sources: 1901, 1911 English Census, WFA Pension Records, Trinity School, Hull.