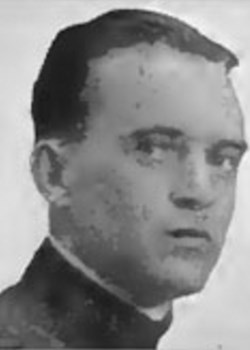 1st Lt MacCrea Stephenson, 11th Aero Sqdn, US Army.
Born at Wabash, Indiana on 7 August 1889, MacCrea was a sales manager for the American Garment Company prior to enlistment. He enlisted at Indianapolis into the US Army Air Service on 8 May 1918 and he was trained at the University of Ohio and Wilbur Wright Field, Ohio. MacCrea was transferred to the 11th Aero Squadron on 21 November 1917 and it was with this unit that he saw his overseas service. He was killed in action over Jarny (Meuse) on 18 September 1918 and he was initially buried in the American Cemetery at Thiaucourt. MacCrea's body was repatriated post-war.
18 September 1918
Research by David O'Mara.