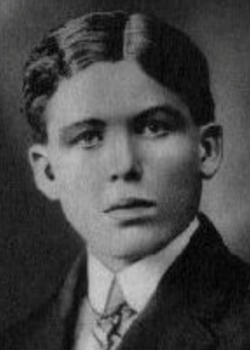 Harold was educated at Calf Mountain and Darlingford Public Schools
Born at Darlingford, Manitoba on 25 April 1896. In 1912 he gained employment with the Darlingford branch of the Bank of British North America. He enlisted (into the 90th Bn) on 6 November 1915 and proceeded to the UK in continuation of his training. After being attached to the 8th Bn CEF, Harold went to France in early 1916.
For gallantry in action during the Arras offensive in April 1917, Harold was awarded the Military Medal (Gazette date 18 July 1917) but was killed in action by shellfire in the vicinity of Acheville-Arleux (not too far from where his younger brother was to fall two months later) before receiving it. He is now buried in Ecoivres Military Cemetery.
20 June 1917
Research by David O'Mara