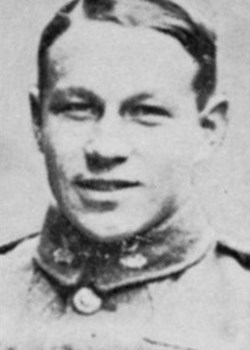 10916 Pte. Harry Cockett, 3rd Regt, South African Infantry
Born in Hawes, Yorkshire in 1898, Harry emigrated to South Africa before the war and was living in Johannesburg, at the time of his enlistment.
After arriving on the Western Front earlier in 1917, he took part in the 3rd Battle of Ypres and was killed in action during the morning of 20th September 1917 when the 3rd and 4th Regiments SAI advanced from the Frezenberg Ridge towards Zonnebeke during the phase of battle known as the 'Battle of the Menin Road'.
The South Africans suffered nearly 50% casualties on this day and Harry was one of those whose remains could not be recovered or positively identified.
His name is, therefore, commemorated on the Menin Gate Memorial, Ypres.
20 September 1917 killed in action
Research by David O'Mara