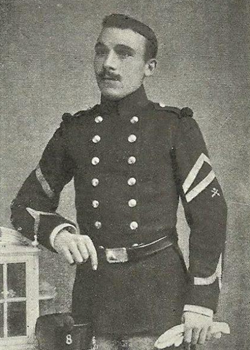 Frans enlistmed in Dendermonde in August 1914.
Born on 1 May 1884 in Dendermonde (Belgium), a small town outside of Brussels to parents Jozef (Joseph) Leopold Paque and Joanna Hofman.
He was a shoemaker, married to Josephina (Josephine) Maria Bomhals (born 1 April 1893, died 28 July 1973)
A volunteer soldier since 1903, 108/5106 Sergent-Fourrier, 1st Battalion, 8th Line, 3rd Company was killed in action at Boninne (Belgium). He was initially buried at Boninne, then repatriated on 21 April 1922 to Dendermonde.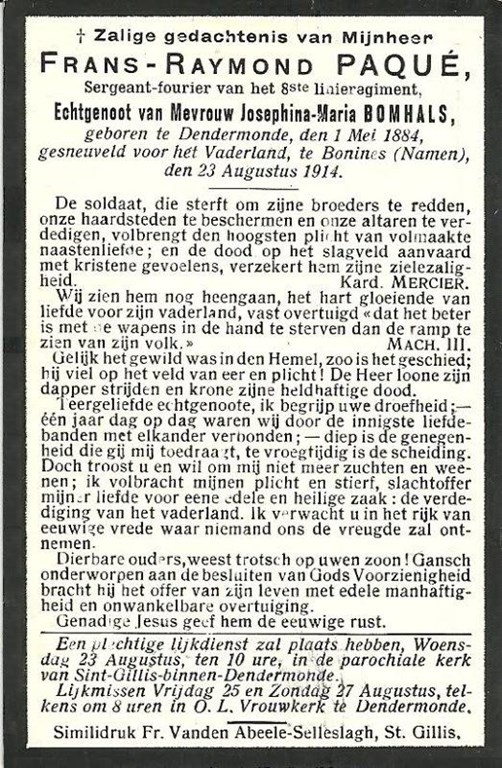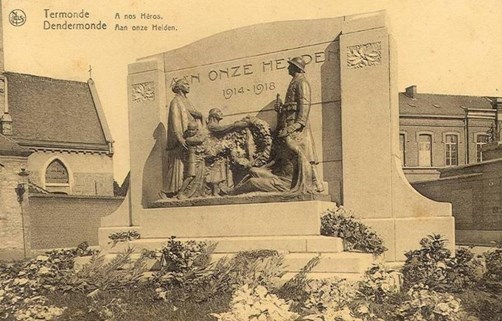 23 August 1914 killed in action
Research by Bernard Sebille