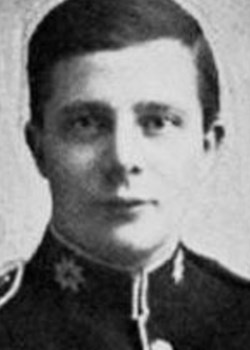 A weaver from Preston born in 1892.
From Preston, Lancashire, Joseph was born in 1892. A pre-war territorial, he had been a weaver in his civilian life and re-enlisted in 1916.
In May 1917, Joseph was sent out to France and fought in the 3rd Battle of Ypres and at Cambrai where he was seriously wounded in both legs, right arm and chest.
He died of these injuries in a Casualty Clearing Station on 23 November 1917 and is now buried in Tincourt New British Cemetery, Somme.
The Pension Record Card confirms the 'died of wounds' as well as showing his dependent mother received a pension - as well as her address.
These pension record cards massively help family historians and those researching soldiers named on war memorials a great deal.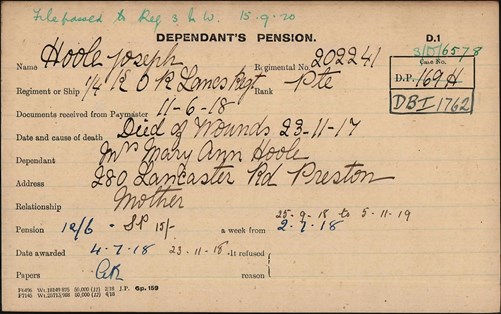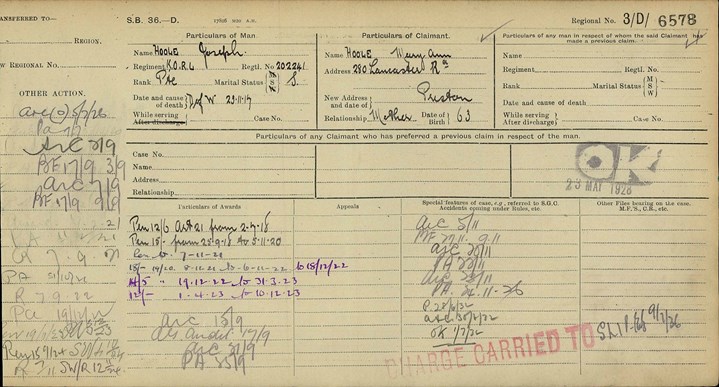 202241 Pte Joseph Hoole, 1/4th Bn King's Own (Ryl Lancaster Regt)
23 November 1917
Research by David O'Mara