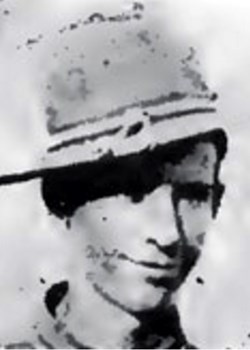 Pvt Elmer Kenneth Taylor, Troop F, 1st Cavalry Regt, US Army
A chauffeur from Richmond, Indiana, Elmer was born on 2 August 1898. He enlisted into the US Regular Army at Jefferson Barracks, Minnesota on 8 May 1918 and was trained at Camp Harry Jones and Fort Douglas, both in Arizona, with No 2 Company, Recruit Detachment of the 3rd Depot Brigade. Whilst still at Fort Douglas, Elmer contracted pneumonia and died on 25 November. He is buried in Spring Lawn Cemetery, New Paris, Ohio.
25 November 1918 died of pneumonia.
Research by David O'Mara